Taking Stock
The High-Tech NYSE That Nobody Ever Sees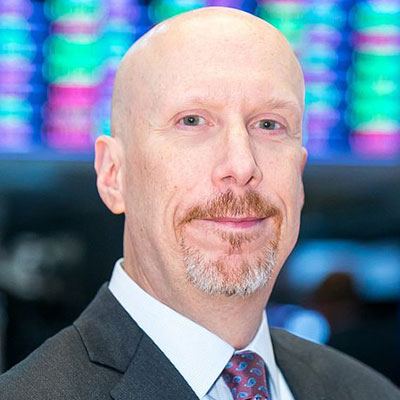 It's shortly after midnight and the New York Stock Exchange is waking up.
Miles away from its famed trading floor in lower Manhattan, the NYSE's massive array of servers begins whirring to life. Serge Sheynkman's system operations team monitors closely as the applications that power the NYSE begin their startup actions, preparing for a trading day that is still more than nine hours away.
The process itself is automated, bringing up system after system until all are ready to trade. Meanwhile, Sheynkman's team stands prepared if manual intervention is needed.
"They are ready to address any unexpected circumstances," he says. "They are the best in the business."
This is the modern-day NYSE, powered by technology remarkable in its scale and capabilities. Visitors and TV viewers never get to see this NYSE, critical to a market that trades more than 1 billion shares a day and lists companies worth a combined $35 trillion.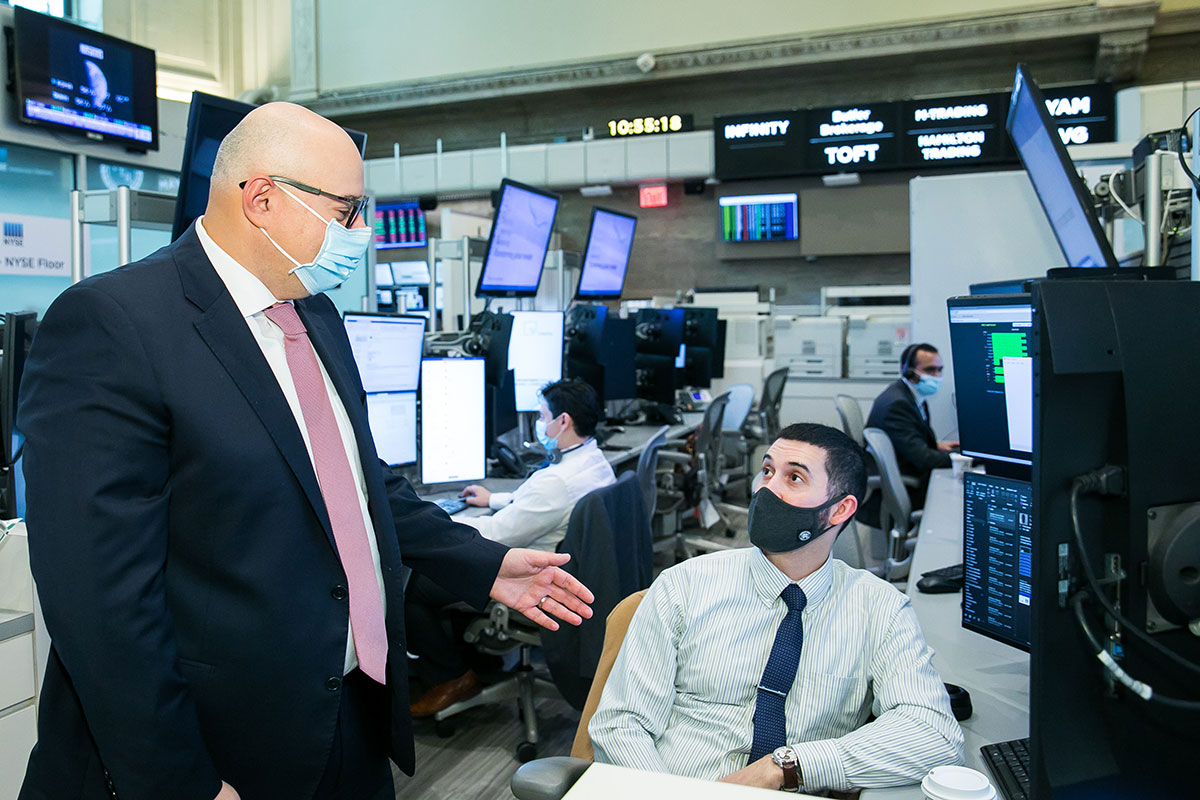 Serge Sheynkman and his system operations team at work.
The colorful floor traders so familiar to millions around the world may be the public face of the exchange, but they interact regularly with an impressive array of technology that operates far off camera. This high-tech NYSE touches market participants in many ways.
While traders and investors get their last few hours of sleep before heading to work, a second team logs onto the NYSE's systems. At about 3 a.m., the trading operations group verifies that all business and regulatory data needed for the day's session have been loaded. This includes the details of upcoming new listings, like IPOs, as well as corporate actions announced late the prior day, such as dividends and stock splits.
At about 6:30 a.m., the floor operations team, located in the historic exchange building at 11 Wall Street, gets involved, powering up the technology that connects the exchange's floor brokers to the rest of its systems. About an hour later, trading operations confirms that the Designated Market Makers' systems are ready for trading.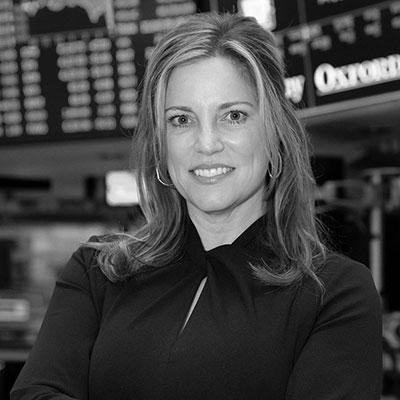 Hope Jarkowski on the NYSE trading floor.
"That technology is really important for a lot of reasons," says Hope Jarkowski, who leads the NYSE's equities business.
The ability of brokers and DMMs to seamlessly connect with the NYSE's main trading engine, Pillar, enables the exchange's unique model to shine, she explains. Traders can manually jump into transactions when their experience and judgment prompt them to do so, while the NYSE's systems can execute trades in fractions of a second when no intervention is required. Together, the combination of humans and machines performs far better than either one could alone.
Technology, though, never takes a curtain call.
When everything operates smoothly, there is nothing to see and nothing to hear. This was very much the case during the market volatility that emerged during the early days of the pandemic as well as the frenzied trading during the meme stock boom earlier this year.
NYSE systems activity can be measured by looking at the number of electronic messages processed. These messages include orders, quotes and trades. On March 4, 2021, the combined systems of the NYSE Group, which include the NYSE's affiliated exchanges, surpassed their early pandemic record of 329 billion in a single day to process a stunning 356 billion electronic messages. Activity at this level had never been seen in the years prior to the pandemic.
Building systems capable of handling all this represents something of an engineering marvel. More than just speed and capacity, the NYSE's Pillar trading engine, for example, exhibits remarkably little variance from transaction to transaction. This quality, known as determinism, allows traders to place orders more confidently, knowing exactly how long their money will remain at risk before their trades are completed. Traders measure this in microseconds. In today's market environment, every microsecond represents an opportunity.
Keeping such systems running smoothly requires time and attention.
At about 8 p.m. as after-hours trading ends, the exchange's systems finally come offline with additional activity ahead. For the next couple of hours, Sheynkman's team starts preparing for the next trading session. After that, the systems enter their maintenance window, when a variety of changes and updates take place.
"We target to finish all our activities by 11 o'clock at night," he says. "So, we do sleep."
But only for an hour or so. Shortly after midnight, the NYSE begins to wake again as a new trading day arrives.