Taking Stock
NYSE Chair Sharon Bowen Has Never Been Shy About Making History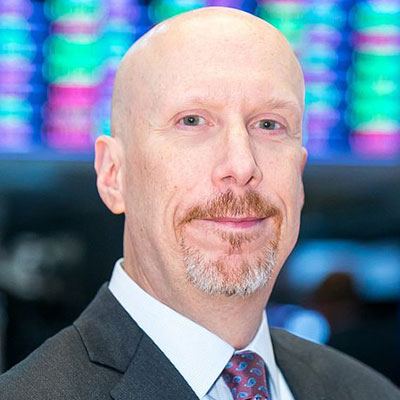 "If you can see it, you can be it."
It's impossible to speak with those who know Sharon Bowen and not come across this phrase again and again. Bowen, whose journey began as a standout student at an all-Black elementary school in her native Virginia, has blazed a groundbreaking trail of leadership in law, finance and public service that has cleared the way for others to follow.
Bowen began her career in big law, climbing the ranks to become a law firm partner in 1991, a time when few women or people of color held such roles. She was nominated in 2013 by President Obama to serve on the Commodity Futures Trading Commission, the first African American commissioner to ever sit on the CFTC. Then, on Dec. 6, 2021, Bowen was announced as the next chair of the New York Stock Exchange, one of the world's most modern yet enduring symbols of capitalism. She would be the first woman or person of color to hold that position in the exchange's 229-year history. Bowen recalls that day well.
Both Bowen and the NYSE have come a long way. For Bowen, the story began in Chesapeake, Virginia, where she was born in the summer of 1956 as the youngest of five children. Her father was an electrician at the Norfolk Naval Shipyard. Sheila Bowen Taylor, a sister, was the first Black woman to serve as a nuclear engineer there, working on submarines and aircraft carriers. Bowen also had a brother who worked on carriers at Norfolk.
With her siblings setting the bar so high, it should shock no one that Bowen was an excellent student. She was so advanced that in elementary school her teachers had her do normal classwork in the morning and spend the rest of the day on independent reading. Because of that, Bowen developed the ability to read three books a week, a habit she continued for many years.
By the time Bowen entered high school, Virginia's schools had been integrated and Bowen attended a previously all-white high school. She continued to excel in this new environment, with numerous accolades including student body president, homecoming queen and finishing No. 2 in her class. "The number one person in my class," she notes, "was also African American."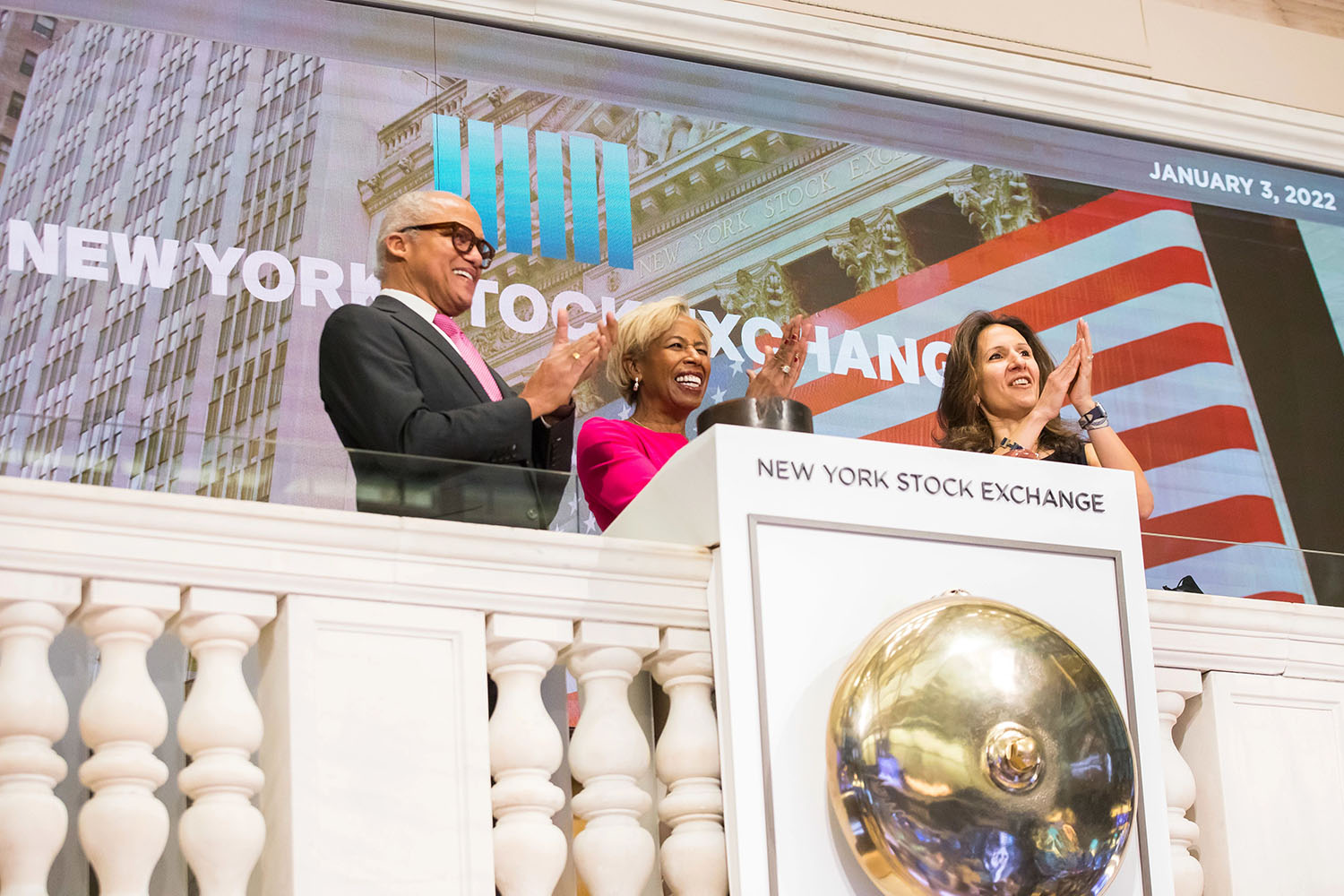 Sharon Bowen rings the opening bell.
Bowen attended the University of Virginia in Charlottesville on a full academic scholarship and then went to Northwestern University for a four-year program where she received both an MBA and a JD at Northwestern's law school. Why choose law instead of engineering, like her sister?
"I wasn't as smart as her," she deadpans.
That is typical Bowen, according to those who know her. During her legal career, in which she focused on transactions, capital markets, banking, and mergers and acquisitions, Bowen developed a reputation for devoting a good deal of her time to mentoring others, particularly those underrepresented in the world of corporate law. She began at Davis Polk but in 1988 moved to Latham & Watkins, which at that time was just getting established in New York, making partner within 3 years of joining the new firm.
"She's the kind of person who knew how to accomplish things by making friends, by making people feel like they were collectively part of the decision-making process. That's a great quality and it's something, frankly, that I learned from as a young attorney watching her work," says Michele Penzer, a partner at Latham & Watkins who has known Bowen since her time there as a summer associate.
Bowen's exceptional mind, inclusive nature and desire to help others rise has served her well. In 2010, President Obama appointed Bowen to serve as vice chair of the Securities Investor Protection Corporation, which works to protect the clients of brokerage firms that have gone bankrupt. Because she'd seen people hurt during market downturns at various points in her legal career, Bowen was happy to help. She had plenty of opportunity.
"My time at SIPC is when we had some of our biggest bankruptcies, Lehman Brothers, Madoff, MF Global," she recalls. Bowen stayed on the SIPC board for about four years and eventually served as acting chair of the non-profit organization.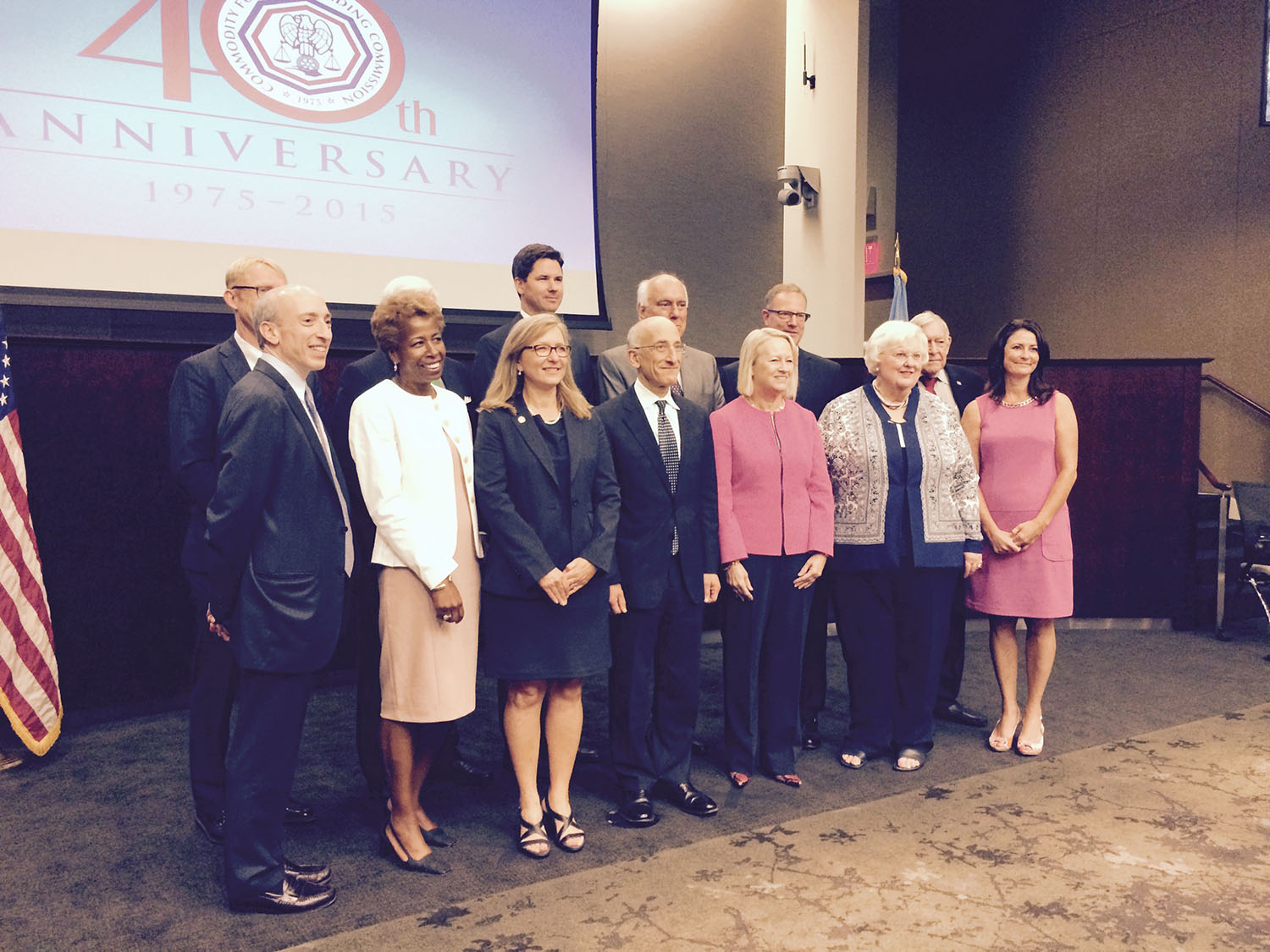 Sharon Bowen with former fellow CFTC commissioners.
It didn't take long for President Obama to reach out once again, this time asking Bowen to serve on the CFTC. The desire to help others again drove her to say yes, and she retired from Latham & Watkins and moved to Washington with her husband. Her tenure at the CFTC coincided with a particularly busy time for that agency, as it was tasked with enacting the rules developed as part of the Dodd-Frank reforms, which followed the 2008 financial crisis.
"I wanted to represent the investor and the voices of those who had not been represented," she says. "It was always through that lens that I saw my role at the commission."
Bowen remained at the CFTC until 2017. Shortly after stepping down, her breadth of experience in securities law and as a regulator caught the eye of ICE Chairman and CEO Jeff Sprecher, who asked her to join the ICE board. "I found her to be a pro-business regulatory executive, which is the business that we run. So, I found a common bond in a sense that we could work together."
Sprecher turned to Bowen again late last year, asking her to take the role of NYSE Chair, a position held by Sprecher himself dating back to ICE's $8.2 billion acquisition of the exchange in 2013.
"I was a behind-the-scenes chairman, and I used the job to help integrate the company," he says. "I'm hoping that she'll become much more outward facing and will use the job for advocacy for listed companies and bringing a public sense of confidence and trust that is embodied in the exchange."
Bowen is no stranger to advocating for organizations and causes that matter deeply to her. For example, since leaving the CFTC, she has devoted a substantial amount of her time and expertise to Seneca Women, an organization that supports the advancement of women and girls. Kim Azzarelli, co-founder and CEO, who like Penzer was an attorney with Bowen at Latham & Watkins, notes that she has a unique willingness to work with anybody at any level to get the job done.
"Sharon has a combination of incredible intelligence and incredible problem solving, but also a generosity of spirit," Azzarelli says. "It's hard to find that combination of qualities."
At the NYSE, Bowen already has begun leveraging those qualities, even before presiding at her first board meeting, which she will lead on April 14. She has started to ramp up her speaking and media appearances on behalf of the exchange and begun meeting with individuals inside and outside the NYSE to better understand its needs and opportunities. At the exchange, Bowen will have the chance to work with another groundbreaking leader, NYSE President Lynn Martin, the second woman to ever lead the iconic organization.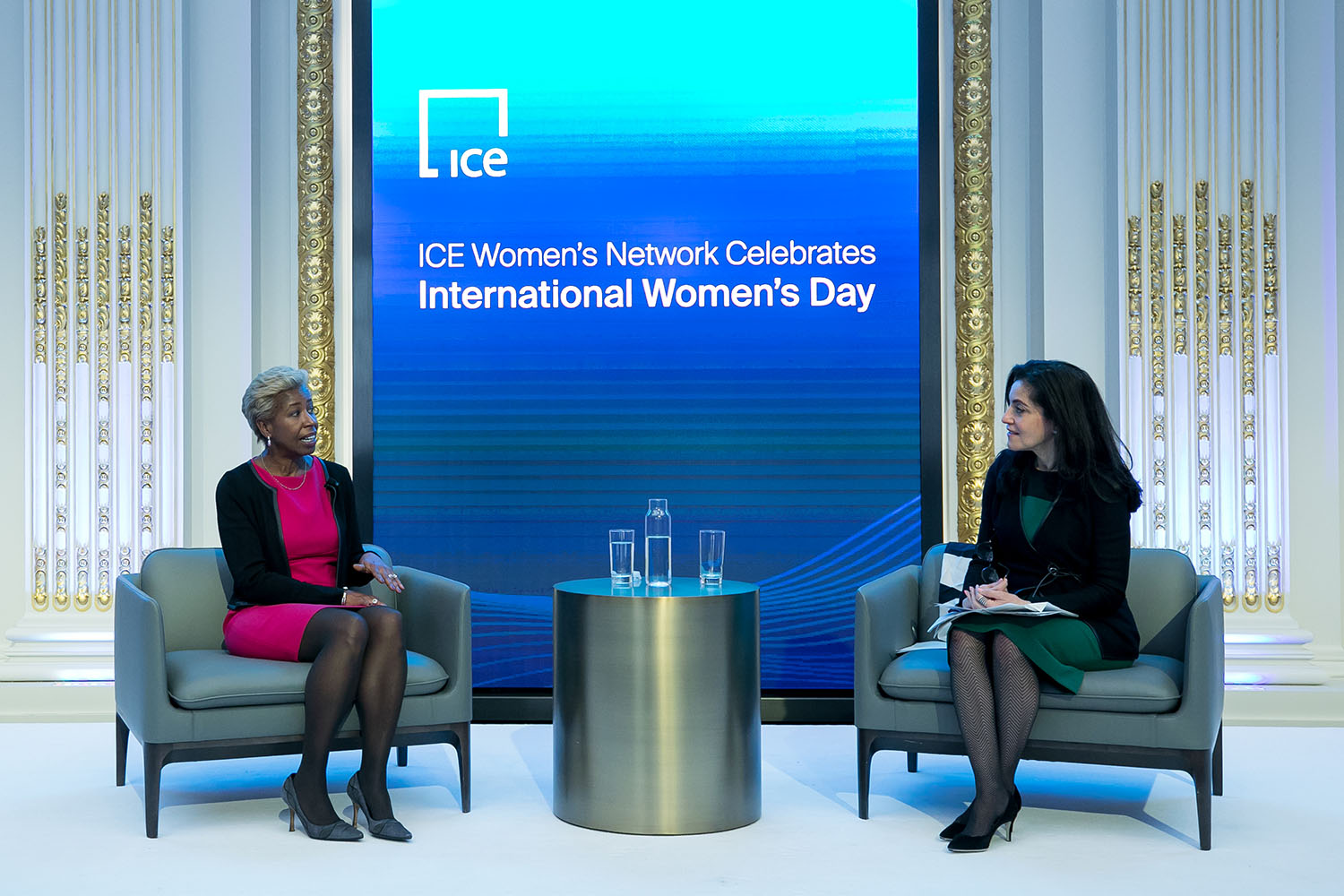 Sharon Bowen speaks in the NYSE Board Room.
While Bowen works to determine exactly where to focus her efforts as chair, two areas that jumped out at her initially are helping to bring more listed companies to the exchange and furthering the NYSE's efforts in the area of environmental, social and governance. She is particularly well-positioned in ESG, since she already serves as co-chair of the NYSE Board Advisory Council, which works to identify diverse candidates for open board seats among NYSE-listed companies.
"Investors today, they want to know where companies stand on ESG. They want to know their positions on climate. They want to know about equal pay. They want to know if there's diversity in the C-suite," she explains.
As she solidifies her NYSE portfolio, Bowen will no doubt call on many of the skills and experiences collected during her groundbreaking career. She's never been shy about making history when she felt she could make a difference.
"I was delighted to see the announcement of her appointment," says Josephine Wang, the president and CEO of SIPC, who was its general counsel when Bowen served on the board. "I think it's a wonderful opportunity for her, but I think the exchange is also very fortunate to have her."