The NYSE Trading Floor, like all workplaces, has been affected by the ongoing COVID-19 pandemic. After closing in March 2020, the Trading Floor partially re-opened to Floor Brokers in May 2020 and to Designated Market Makers (DMMs) in mid-June 2020; subsequent NYSE Research analysis highlighted the Floor's re-opening and associated market quality benefits. In light of public health conditions, Floor capacity was restricted between December 28, 2020 and January 22, 2021, with DMMs operating remotely during this time.
DMMs' presence on the Floor allows them to manually conduct auctions, adding human judgement to especially complex or challenging price discovery events. DMMs' return to the Trading Floor on January 25th coincided with an increase in market volume and volatility, resulting in an increase in Limit Up/Limit Down (LULD) halts.
NYSE-Listed Consolidated Volume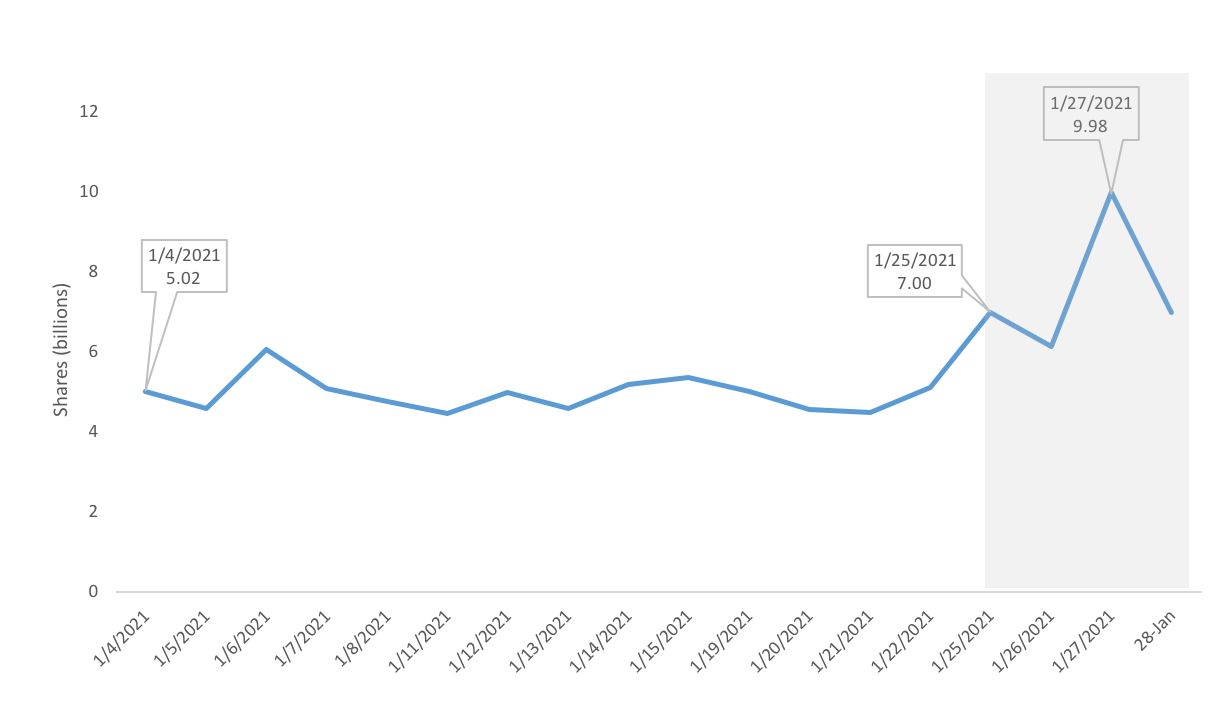 LULD halts trigger a 5-minute trading pause, followed by a re-opening auction. LULD events are, by definition, associated with increased market volatility, and the re-opening auction can help establish a reference point as trading resumes. NYSE re-opening auctions after the DMMs returned to the Trading Floor are closer to subsequent market trading, showing the benefit of increased oversight and judgment.
LULD Re-opening Auction Average Dislocation
(% of Daily Trading Range)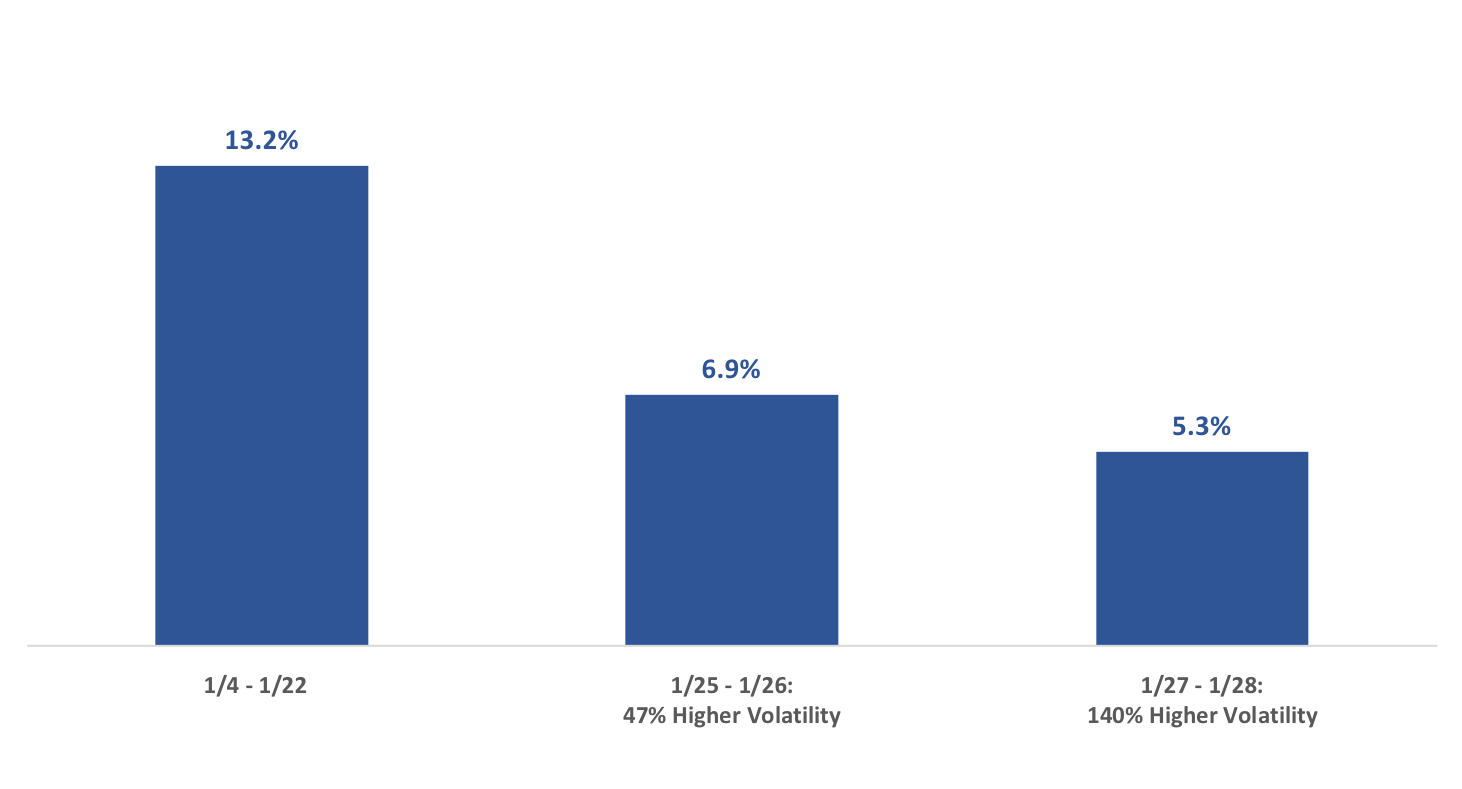 Source: NYSE TAQ
"Auction Dislocation" is defined as the difference between the re-opening auction price and the volume-weighted average price (VWAP) observed in the market over the subsequent two minutes. Here we display this measure as a percentage of each stock's Daily Trading Range, averaged across all NYSE-listed corporate stocks.