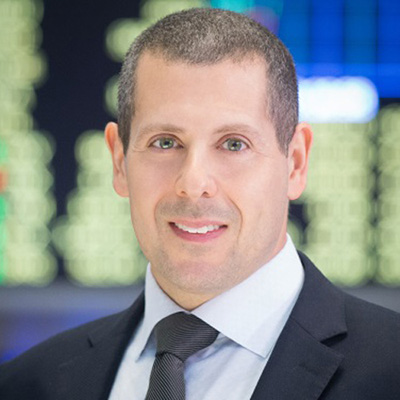 Happy New Year! I'm sure we can agree that it was satisfying to finally turn the corner on a year that, for so many, was marked by upheaval and loss. Between turning living rooms into virtual offices and classrooms, complying with stay-at-home orders and staying distant from friends and loved ones, the pandemic abruptly ushered in a new lifestyle for us all. And, more broadly, our communities have had to confront deep political division and renewed calls for social justice.
Yet in the face of a hard year, there was also plenty of positive change. U.S. capital markets proved invaluable in the face of uncertainty and the year ended with record-breaking IPO activity. The ETF industry proved it could maintain — and even accelerate — growth and productivity while primarily working remotely. A notable result of this continued focus and dedication is the flourishing active ETF market, which grew by more than 70% in assets under management by the end of the year. My team dubbed 2020 the "Year of Active" and, as the momentum continues, it's fair to say it will be more than a year-long trend. So, welcome to the "Era of Active." As the Home of ETFs, the NYSE is always on top of the latest developments as active management continues to expand. Be sure to sign up for our NYSE Active ETF Update to receive biweekly rundowns.
While we remained apart last year, we found new ways to connect through digital platforms, webinars, virtual bell ceremonies, online summits and more. With the promise of increased vaccine rollouts, the NYSE ETF Team hopes we'll have the opportunity to gather in person in 2021. Until then, we will continue to use the many valuable NYSE media resources for sharing your insights and amplifying your ETF branding and product campaigns.
There's much more to come in 2021, including the anticipated first-ever mutual fund to ETF conversions, which could open the door for significant cash flow into the market. We expect several key industry players to complete conversions soon as a way to tap into all of the benefits of the ETF wrapper. The NYSE also continues to advance our efforts to bring ETFs to the NYSE Trading Floor. Stay tuned for more updates as the year progresses.
For more industry updates and insights, find our Q4 2020 report below. Please reach out to the NYSE ETF team with your thoughts, and as always, we look forward to discussing how we can support and grow your business. Please stay safe and stay healthy.
Sincerely,
Douglas M. Yones, ChFC®
Head of Exchange Traded Products
New York Stock Exchange