The power of the New York Stock Exchange network was on display during our inaugural Technology Leaders Summit on December 6, which brought together more than 100 technology executives from many of the world's most innovative companies for an interactive discussion on topics ranging from cybersecurity to data governance to the ever-evolving field of technology talent management.
The event featured a remarkable array of speakers including the CEO of SAP Bill McDermott, the Founder, Chairman and CEO of Dell Technologies Michael Dell, Dropbox founder Drew Houston, AOL CEO Tim Armstrong and many other influential leaders covering a multitude of critical technology topics.
Read on for the top ten key takeaways from this year's event:
The customer is still king. During the keynote panel featuring renowned leaders Michael Dell and Bill McDermott, the panelists were asked how they maintain success in the long-term -- a difficult task given a dynamic marketplace. Michael and Bill agreed that success comes from talking to your customers, understanding them better than anyone else does. A relationship based on serving their most specific needs will endure.
A strong culture is essential. Organizational leaders need make a conscious effort to define and communicate their culture and vision. They should spend as much time designing their organization as they do designing their products and services.
Change is the status quo. There may be no truer place for this statement in an organization than within technology. During a panel focused on talent management featuring MasterCard CIO Ed McLaughlin and Tanium CEO and Co-founder Orion Hindawi, it was noted that too many organizations allow disruptive events to drive change, so instead of letting it dictate strategy firms must choose change as part of defining their strategy. Further, communication of why change is beneficial is key to ensuring that employees "buy in" and are not distracted by events when they occur.
Find your value, know your worth. Many companies are successful at identifying their strengths, but few ask themselves the most important question – are our strengths actually valuable to our customers? That degree of introspection is essential if a company expects to thrive in the long-term.
Motivation beyond compensation. Competing on compensation to retain high-performing staff isn't a winning formula. There may always be another organization willing to pay more, but ultimately that's not the leading reason employees join or stay in their roles. During a late-morning panel dedicated to the centrality of technology in business strategy featuring AOL CEO Tim Armstrong and Goldman Sachs CTO Martin Chavez, it was agreed that employees want challenging, rewarding work -- and a vision around which they can rally -- and that all starts at the top. It's about finding employees who share the same mission and can contribute to building a positive culture to produce results over the long term.
Been around too long. While companies strive to retain high-performing staff, too little attrition can also hint at organizational problems or complacency. Limited voluntary attrition may suggest issues with staff training and skill sets that make them less attractive to other employers, or that the company is not attracting individuals with new perspectives or keeping up with changing industry dynamics.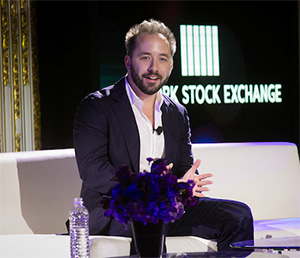 No company is an island. Due to an ever-changing business landscape, which is largely driven today by technology innovation, companies are increasingly looking to external partnerships to achieve their objectives and push them outside their boundaries. This includes teaming up with organizations that might traditionally have been viewed as adjacent industries - or even unrelated traditionally. In the cybersecurity space this is particularly common as exemplified by endpoint security leader Tanium who partners with Palo Alto Networks on their next-generation firewall solutions.
Cybersecurity is everyone's responsibility. There is a direct correlation between the number of devices, partners, customers and channels a company has and the degree of risk to which it is exposed. Companies must be diligent with management across each of these potential areas of exposure and invest in training their employees on an ongoing basis to raise awareness and ensure they are adhering to security best practices.
The (new) role of the CISO. In light of a number of very high-profile breaches -- most recently the well-publicized DNC hack -- security has become a board-level conversation, and the CISO is no longer responsible for purchasing security products and plugging them into networks. They are now strategic partners to both the heads of business units and to the board itself, and are the go-to voice for those groups so they can understand the company's risk profile and its evolving security infrastructure.
Who do you want to be? Leaders should expect as much from themselves as they expect from their employees. In order to motivate their teams, they need to first inspire them with vision, passion and empathy. In closing the keynote panel, Bill McDermott urged people to engage in the pursuit of their "best self," a goal that requires them to challenge themselves daily, embrace their mistakes and learn from them and, finally, to love the work they do.
We are already planning the 2017 Technology Leaders Summit based on the tremendous feedback and success of our inaugural event. Thanks to all who participated and please stay tuned for more information!
---