As consumers and businesses change the way they buy, Zuora is helping companies meet the demands of what it calls "The Subscription Economy."
Takeaways
"The subscription economy" refers to the trend of customers and businesses increasingly subscribing to things they'd previously owned
The shift is mostly seen in software and media, but it is spreading
Zuora is a cloud-based software solution aimed at helping companies launch, manage and update their subscription-based offerings
Zuora's annual event in San Francisco will bring together clients and other leaders in the subscription economy
In the last few years, digital transformation has made dramatic inroads into the lives of consumers — just try to remember your last trip to the video store, or the last time you bought a CD.
Those are just a few examples of a larger shift from direct ownership to what Zuora Inc. (NYSE: ZUO) calls "the subscription economy." And it's not just happening for consumers, but for businesses across a wide range of industries.
As a leading provider of the complex software needed to enable companies to set up and manage those subscriptions, Zuora handles the back end of recurring transactions. And its leaders see the potential of this shift to extend well beyond just another way of billing.
"It's no longer about shipping products and one-time transactions. That's the old world. This is a new world where businesses are putting the subscriber first and foremost at the center of everything they do," says Tom Krackeler, SVP of Products at Zuora.
One advantage that a subscription-based model provides is that subscribers offer more feedback and can reveal clearer patterns of use. Companies can use that data to better hone their products and services, Krackeler says. "Using this information to tailor what you bring to market is one of the real hallmarks of the subscription economy."
The Third Cloud
Ten years ago, Zuora founder and CEO Tien Tzuo, saw that most legacy billing systems lacked the breadth or depth to manage and adapt to consumers' new expectation of ongoing relationships.
"Just as companies today would never imagine building their own email system or their own ERP [enterprise resource planning] system, no company should have to build their own subscription management platform. That was the seed of the idea that Zuora was founded on," says Krackeler. "What we're seeing is companies that are trying to do this in their ERP can't price and package the way they want. They can't track what they need to for their customer's subscriber record, or handle what it means to upgrade and downgrade and pause and resume and transfer ownership of a subscription. They just weren't built that way."
"While industries like software and media were among the first to make the shift, a surprising range of industries are finding growth by adopting subscription models.

Even traditional sectors like automotive and heavy equipment are creating subscription-based models for their customers."
As a software solution, Zuora is designed to augment existing systems, notes Krackeler, not fully replace them. "Our subscription management system is really a peer to a CRM and a peer to financial or ERP systems. We talk about Zuora as the third cloud, in addition to CRM and financials."
As part of its ERP offerings, Zuora recently upgraded its central platform to include new subscription order management capabilities. The aim of the platform is to allow businesses to seamlessly manage changes to subscription orders — upgrading, downgrading, changing usage, and adding users. According to Zuora's own research, a typical subscription business sees the bulk of its revenue growth from the renewals, upsells, and cross-sells of its existing customer base.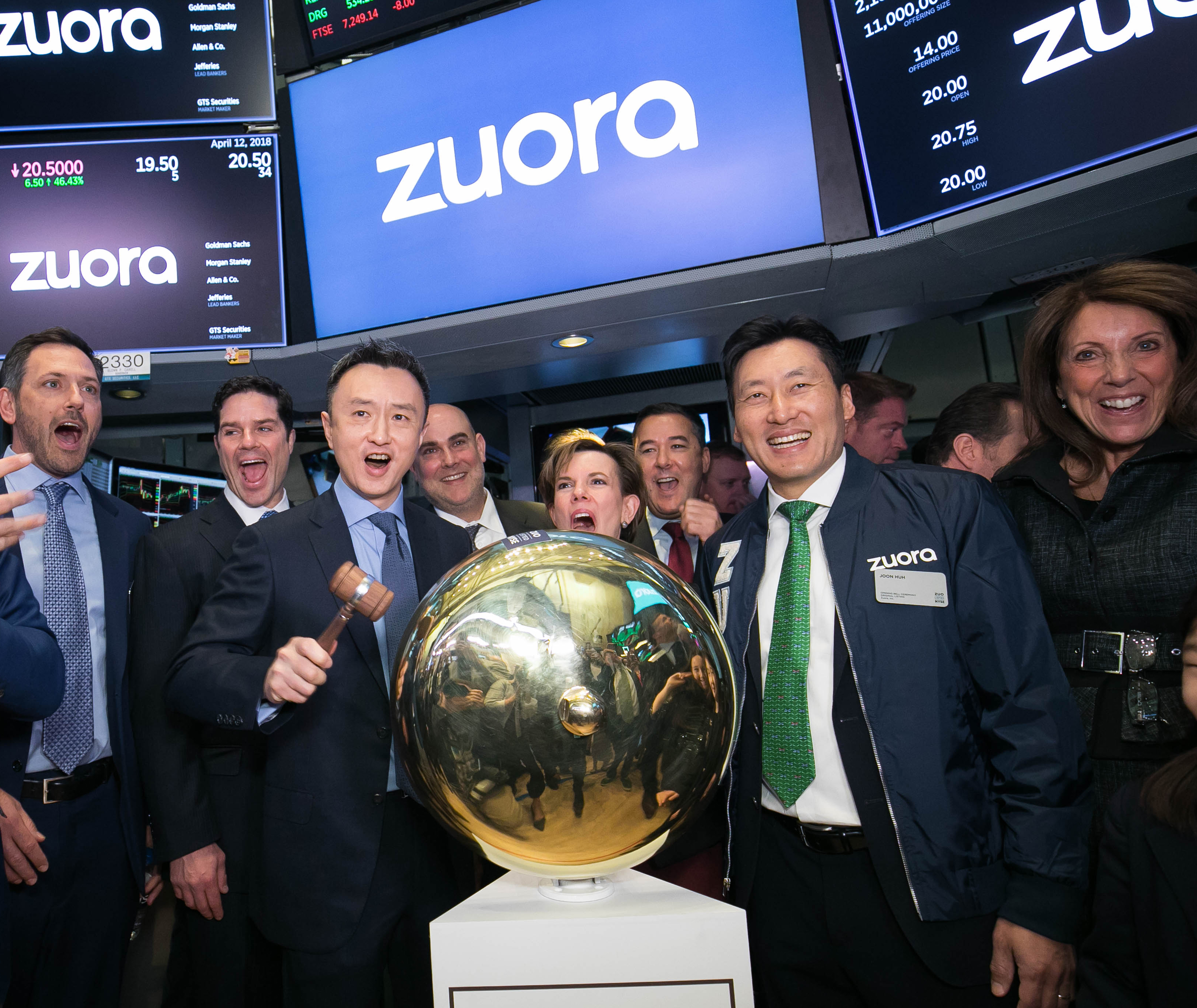 "This requires businesses to have a fundamentally different order management solution that is able to handle mass volumes of complex order changes that traditional ERP systems can't. That's why Zuora announced new order management capabilities as part of the Zuora Central upgrade," said Krackeler.
A Global Shift
As more companies either transition to a subscription-based model, or to at least offer a subscription-based option for customers, demand for Zuora's services is growing, notes Krackeler. And while the change isn't continuing at the same pace in every industry, he expects it to reach every industry in one way or another.
As Zuora Founder and CEO Tzuo argues in his book, Subscribed: Why the Subscription Model Will Be Your Company's Future—and What to Do About It (Penguin/Portfolio, 2018), companies that do not adapt to the new model will likely face challenges from subscription-based competitors sooner than later.
While industries like software and media were among the first to make the shift, a surprising range of industries are finding growth by adopting subscription models. Even traditional sectors like automotive and heavy equipment are creating subscription-based models for their customers. Krackeler notes one Zuora client in particular, industrial stalwart Caterpillar Inc. (NYSE: CAT).
Caterpillar still sells its tractors and earth-moving equipment. But it has created a subscription-based service that uses the real-time data it collects from those vehicles in the field and analyzes it for customers. Subscribers can use that data and analysis to improve how they organize and perform their construction projects more efficiently.
Tracking and Promoting the Subscription Economy
Zuora recently completed its own study of the field and published what it calls the Subscription Economy Index. "We measured the growth of companies with a subscription business model versus the S&P 500, and we saw that subscription economy companies are growing significantly faster," Krackeler said.
Annually, Zuora holds its Subscribedeventin San Francisco, with approximately 2,000 business leaders from across all sectors.
"Many of them are customers, many of them here are interested in opportunities to learn. We're talking about the future of business models. We're talking about digital disruption. We're talking about companies that are able to make this major transition toward a subscription economy. We've got some great speakers to share their stories of transformation," says Krackeler.
Innovating for the New Consumer
The company believes that while the digital transformation enabled the subscription economy, the subscription economy can serve to accelerate the benefits of digital transformation.
"As companies move to the cloud, move to digital services, move to subscriptions, they can get more feedback and understand how customers experience their products and services," Krackeler says. "We understand that this shift is not happening in one year or five years or 10 years. We see it as a macro trend, a once-in-a-century shift, that's going to happen over the next decade.