In health care, "the Triple Aim" is a goal for success that encompasses reducing costs, enhancing quality of care and patient satisfaction, and improving the health of populations. But Vocera (NYSE: VCRA), which enables care team communication in 18 percent of the nation's hospitals, has added a fourth: Restoring joy to health-care delivery.
That's no mean feat in an industry where burnout among physicians and nurses has reached epidemic proportions. So, how does a company that makes intra-hospital communication systems do that?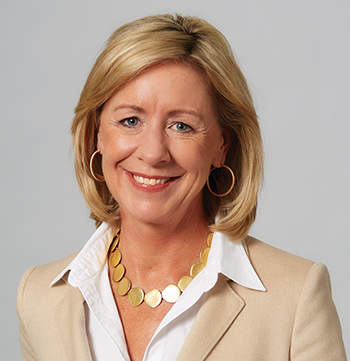 An Electronic Health Record (EHR) system that meets current regulatory requirements can be a valuable tool for tracking patients and services. But it generates a constant stream of data-entry work and multiple logins for doctors and nurses. And because there are often not enough hours in a day to enter all the required information, many clinicians are doing more of this work at the patient's bedside. This has upset the traditional interactions between doctors, nurses and patients, with the eyes of care providers too often on a computer screen and not the patient.
Bridget Duffy, M.D., chief medical officer at Vocera and one of Health Data Management's "Most Powerful Women in Healthcare IT," is leading the charge to get those relationships, which are essential to effective treatment, back on track.
"I help monitor what matters to doctors, nurses and patients. And Vocera uses that information to humanize the health-care experience, through improved communication and workflow solutions," says Dr. Duffy.
While it seems counterintuitive to humanize medicine by way of technological innovation, that's exactly what the modern health-care ecosystem demands. A 2016 Mayo Clinic Proceedings study found that the implementation of EHR systems in their current form is a leading reason for doctor burnout and early retirement, says Duffy.
"Some analysts predict a shortage of physicians. So hospitals are looking for solutions that ease the clerical burden on doctors," says Duffy. And those same stresses fall even more heavily on nurses, who may be the biggest beneficiaries of the Vocera communication platform.
"At the highest level, our technology reduces the hassle factor for hospital workers," says Vocera CEO Brent Lang, noting that hospital nurses walk several miles a day looking for equipment and people. "Or they sit at a nurses' station waiting on hold to connect with a doctor, or logging in multiple times for a test result — all of which pulls them away from directly caring for patients."
To fix these broken workflows, Vocera asked hospitals what they saw as their biggest challenges. Hospitals agreed that addressing and elevating clinical staff experience is the area most needed to improve quality of care, cost and patient experience, says Duffy.
That feedback gives hospitals a reason to emulate an employee-focused philosophy similar to that of Southwest Airlines, Lang says. "You can't have happy passengers unless you have happy employees. Hospitals need to have the same approach. They can't improve patient experience if they keep their clinicians burdened with clerical work, stressed out and unhappy."
In 2016, Vocera expanded its problem-solving capacity by acquiring Extension Healthcare, a software firm dedicated to surfacing and delivering data from clinical systems, including EHRs, nurse-call systems, ventilators and patient monitor systems. Interoperability between Vocera and more than 120 clinical systems helps reduce alarm fatigue, speed up staff response times, and improve patient care, safety and experience.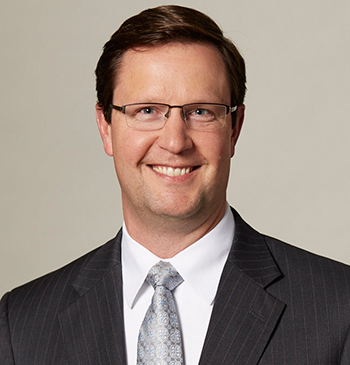 "Vocera has been focused on enabling communications between people using intelligent routing to reach the right person as quickly as possible." says Lang. "Extension Healthcare changed the game by further enabling communication between people and clinical systems."
That reduces hassle and stress, adds Duffy. By streamlining the workflows that connect caregivers to clinical information, Vocera can now help restore the human connection and put doctors and nurses back at the bedside. "Our solution returns the patient's voice and the narrative back to health care, and by connecting humans to each other we allow the patient story to be told more effectively."
Having its ear to the ground of what hospitals and health systems need has clearly benefited Vocera, which now serves more than 1,100 acute-care hospitals in the U.S., and roughly 1,400 health-care customers worldwide. And larger hospital systems are recognizing the potential that Vocera represents. In January, the company announced its biggest contract yet — a $14 million deal across 23 U.S. Army medical facilities.
"The Army loves to measure things," says Lang, noting one Colorado Army hospital that measured improved patient and doctor satisfaction as well as care provider response times before and after implementing Vocera. "They were able to achieve significant performance improvements, a reduction in patient falls and greater cost savings — even higher reimbursements due to increased patient satisfaction. Based on these results, the Department of Defense decided to roll out Vocera's Communication solution across 23 U.S. Army Medical Command (MEDCOM) facilities."
"Results like that show the industry that our communication solutions can give us strong momentum for the coming years," says Duffy, "not to mention joy!"
---