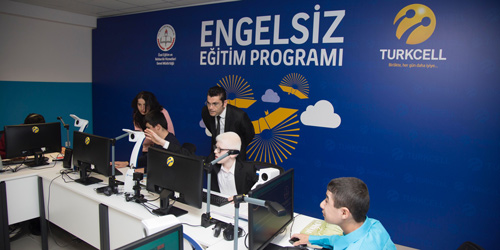 Turkcell believes that giving back to its community is paramount for the success of Turkey and its country's future generations. In addition to its core business of providing connectivity and digital services, including in emergencies and humanitarian situations, the company contributes one percent of its top-line revenue to corporate responsibility programs spanning education, aid for refugees, support for the autonomy of children with special needs, leadership and entrepreneurship.
"Our success as a private sector company is never decoupled from our efforts to contribute to the communities that we serve in a way that ensures that they thrive in the future," said Kaan Terzioğlu, Chief Executive Officer of Turkcell. "The communications industry has the power to help children and families lead better, fuller lives, and we are committed to inspiring the next generation of students with innovations and resources that will inspire them to make our world a better place."
The company supports a diverse spectrum of education programs, including:
Education without Barriers a program geared towards children with visual and hearing impairments and learning challenges that brings technology and vocational training to classrooms in smaller towns where families do not have the access to special education facilities. This program has reached more than 10,000 children in 85 schools across 45 cities, greatly impacting the ways in which children interact with their physical environment and helping them overcome the limitations of their disabilities.
Whizkids provides facilities to 14 schools to empower exceptionally gifted students, helping unlock their full potential as future innovators and business leaders. Instead of being assigned specific projects, students in this program are taught important life skills so that they can solve problems using their own creative solutions. Whizkids combines online programs and coding with hands-on teaching to help supplement their classroom teachings to encourage life-long exploration and success.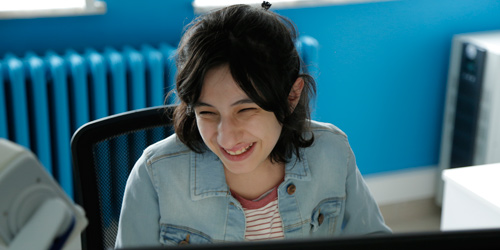 Terzioğlu adds: "The Fourth Industrial Revolution and the expansion of the world through digitization and high-speed, ubiquitous connectivity are transforming our world faster than ever before. We are truly inspired by the developments of the students in our programs and we are looking forward to seeing how their creativity and penchant for technology will shape our future, digital-savvy society."