The NYSE sat down with LendingClub CEO Scott Sanborn to discuss how the company has changed over its 10-year life, the lessons learned during that time, and his thoughts on how to support a diverse customer base.
For anyone who is unfamiliar, please introduce yourself and describe LendingClub.
Scott Sanborn: My name is Scott Sanborn and I am the CEO of LendingClub (NYSE: LC). We are a data-driven technology company and the largest marketplace providing personal loans in the U.S.
LendingClub works to lower the cost of accessing credit for borrowers through unsecured loans, which are our primary product. On the other side of the marketplace, investors ranging from self-directed retail to large financial institutions fund those loans. To date, we have issued over $30bn in originations and have 2 million borrowers on the platform.
The company was founded in 2007. Can you describe some of the ways in which the company has changed over the last 10 years?
SS: I joined the company 7 years ago, and at that time we had less than 40 employees, today we have close to 1,800.
Ten years ago, we launched as one of the first apps on Facebook, establishing the concept of "peer-to-peer lending." For the first time, borrowers looking for capital could have their loans funded directly by an individual investor, without having to go to a bank.
We've evolved a lot over the last 10 years. In 2008, we established a regulatory framework for marketplace lending with the SEC, then in 2009 we launched a range of IRAs to allow tax-deferred accounts for investors. In 2010, we added our first institutional investors to the platform and launched funds under a subsidiary, LC Advisors, and in 2012 we hit $1bn in loans.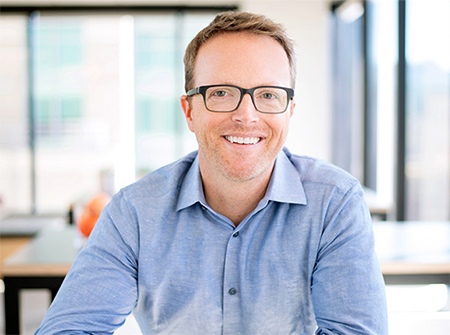 In 2013, we added our first banks to the platform, and that was a very important milestone. Many people see LendingClub and banks as competitors but that is not really the case; banks are an essential part of our ecosystem. On the borrower side, they provide loans to many of our most qualified customers, which allows us to make compelling offers to those kinds of borrowers. From their own perspective, the banks have a ready-made opportunity to participate in a process they know and in which they have confidence.
In 2014, we went public on the New York Stock Exchange and in both 2015 and 2016 we launched new loan categories, specifically small business lending and auto refinancing.
In 2017, we've focused on innovation around our credit model, and now have our most sophisticated version to date. We are using machine learning to derive more than 100 attributes by which we model risk.
What lessons has the company learned during that time?
SS: We've learned so much, but I'll cite two of the most important that come to mind. The first is that we've really come to appreciate the scope of the market need we're addressing. Over the last twenty years, the cost of living in the U.S. has steadily increased while wages have remained basically flat. Credit is often used to bridge the gap and services like ours are growing to meet that need, and thus our application volume is trending upward.
The second thing is the proven power of a marketplace model to deliver a valuable service. If you compare us to banks, they have a low cost of capital by virtue of their deposit base. But they also have -- rightly -- low risk tolerance and tend to lend to the most qualified customers. Due to our marketplace model -- a diverse set of investors with a wide range of risk appetites -- we are able to help a larger customer base and operate very efficiently.
Transparency is a central theme of the LendingClub story. Why is transparency important to the company and its customers?
SS: We've built a business on transparency and trust. In 2007, we went out into the market with the intention of lending money to people we'd never met via the internet, and asking investors to provide us the capital to do so. And we were also a brand new company that no one had ever heard of. So, the obvious question is how can we instill confidence given all of the unknowns. Being as transparent as possible was and is the only way to gain investor confidence and a borrower's trust.
On the loan investor side, we were open with our data so they could understand the investment demand, the associated risks, the range of payment schedules and more. We made all that data available to investors so they could see exactly where they stand at any given time.
For borrowers, we took a different approach to loan applications and developed a process where borrowers go online, fill out a few questions and find out right away whether they'll qualify. If they choose to accept the loan and move forward, we ask them more questions to establish their identity and all the other information that's required for security purposes. This new approach was all about giving the borrower visibility into and control over the application process and the data they share at each level of the process.
The demand for transparency is only going to increase. The future of credit will evolve into a frictionless, on-demand model with more and more control going back into the hands of the borrower. Transparency will be at the center of all of that.
How is innovation approached at LendingClub?
SS: From a staffing perspective we've been able to build a very high-performing team with a really diverse set of backgrounds. The DNA of the company is very much rooted in Silicon Valley, but we also have people from mainstream retail banking and Wall Street. Blending those sets of skills and experiences and finding people who know how to execute but who are also curious and want to challenge the status quo, that drives a lot of the spirit of innovation at the company.
From an operational standpoint, innovation is hugely helped by our ability to collect data in real-time from both sides of our marketplace. On the borrower side we can see who is applying, what kind of loan they want, whether we can approve them and if they're likely to accept our offer. On the investor side we can see which loans are on offer and which are getting snapped up. Taking all of those inputs gives us a huge amount of data on which we can base our product development and our own organizational roadmap.
We also talk to our customers a lot. Recently, we held a customer day at our headquarters in San Francisco where we invited a select group of customers in to talk to them about their experience with us, and shared some of the new products we are thinking about launching. Our operations team is the largest group at company. They work directly with customers so that when we launch new services or products, we'll take a sample of customers that used them and contact them to learn about what they liked and didn't like.
What's next for LendingClub? Can you talk about some of the things you're excited about for the near future?
SS: I'd say that in the coming year we are really looking to redefine our opportunity. We are serving a consumer who is looking to take control of their financial lives, and one way of doing that is lowering the cost of debt. We will be growing sectors of our business like our auto category, but also offering other products that will help our customers reach their financial goals. We're also evolving the investor side of our business. We redesigned our investor platform and have more products coming next year to serve this side of the business.
As a final point, I'd say that scale matters to us. The large volume of loans we generate attracts larger investors who have a lower cost of capital. This in turn means we can offer improved rates to customers which we hope will increase volume. This is a cycle that will reinforce itself – that's the power of our marketplace.
---