During their recent investor day at the New York Stock Exchange, KBR's President and CEO Stuart Bradie sat down with the NYSE and spoke about the company's mission, its strategic priorities, and how a culture of commitment is the best way to serve customers.
New York Stock Exchange: Describe KBR and its current strategic focus.
Stuart Bradie: I joined the company about three years ago and in that time the company has made some significant strategic progress. I would say the best way to think about it is that this has been a turnaround story, and I'm happy to say a successful one. Today we're a leading, global provider of full-lifecycle professional services, project management services and technologies supporting two key markets: the government services sector and the hydrocarbons market.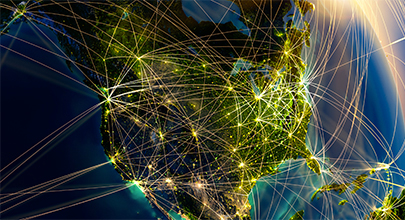 I'd also say that we're definitely a more balanced company. When I joined we had 16 business lines, and I think that when you try to do too many things you tend to not do any of them very well. Over the last three years we have refocused on the things we're really good at, and on the business lines where we had a strong market presence globally, which is how we landed on government services and hydrocarbons as our core markets. We've also invested a lot in our technology solutions, which is another way in which we believe we'll differentiate ourselves from the competition moving forward.
NYSE: KBR recently made some strategic acquisitions in heritage Wyle and HTSI. Can you talk about what these transactions bring to the business?
SB: It's a very exciting time for us. Last year we acquired the two companies in fairly quick order, Wyle in July and HTSI in September. Both were very much in an area of strategic focus for us, as we wanted to expand our government business generally and specifically our footprint supporting the U.S. government domestically. Up until this point we'd mostly supported government projects overseas, so we were looking for geographic opportunities that would move us higher up the technology food chain, so to speak.

We've since rebranded our Government Services business segment as KBRwyle and are supporting a number of different government divisions and agencies including NASA, NavAir, and the Department of Homeland Security.

If you think about the history of KBRwyle, it's a point of pride for our company that we've supported every astronaut that has ever gone to space with everything from training programs, flight technology and equipment, nutrition…all the things that keep them alive during their time in space. It's amazing to go to Houston to visit NASA's mission control and see our people behind the glass supporting the astronauts working at the International Space Station. I find it both incredibly exciting and humbling at the same time.
NYSE: At a higher level, how does KBR assess these kinds of opportunities? By what criteria do you evaluate a potential M&A target or business partner?
SB: We are very particular and disciplined in our approach. Number one for me is that any acquisition has to further your strategic objectives. There are plenty of opportunities out there that are "nice to haves," but that's not what we're looking for. Our calculation is that one plus one must equal more than two. Obviously, you want to find revenue synergies and you want to strike a good deal, but you have to look beyond just ways to cut costs.

We are very much a people-driven business so it's essential that when we make an acquisition it gives our newly blended teams more to do and a more exciting and interesting future at the company. If your growth goals are just to take costs down, that's a very narrow view of the purpose of an M&A transaction. But if, in merging two businesses, you are growing and expanding the scope of your people's work, that's a very exciting place to be.

We also take culture very seriously. We've walked away from deals before because we felt that there wasn't a good cultural fit. We are a customer centric company, we try always to behave ethically and we put a premium on developing our people…if we're looking to acquire a company, that organization must share those values in order for us to move forward.
NYSE: How did your recent investor day go at the NYSE?
SB: It was a great day, and I like to think a helpful one for our investors. As I mentioned earlier, going back a few years we were quite a complex company. We've spent the last three years evaluating our operations and reducing that complexity to a point where we now have a very efficiently run company. The acquisitions we talked about have definitely helped with that, and now we're in a place where we're looking to the future.

We wanted to officially launch the new KBRwyle Government Services brand, so holding our investor day at the New York Stock Exchange was a great way of doing that. Coincidentally, it was also our 10th anniversary of listing on the NYSE, so all in all it was a great celebration of both of those things.
NYSE: KBR's corporate motto is "We Deliver." Can you talk about some of the principles behind that credo and how it comes to life at the company every day?
SB: At our core, KBR is in the business of delivering programs and projects, and in order to do that you have to make good on your promises, that's what "We Deliver" is about.

There's a lot of interdependency between teams, so you also have to deliver to each other in order to be successful. Often one person's work to a significant degree depends on someone else's, so you have to foster a culture where everyone is invested in each other's success, and is working towards the same goal.

We have made that statement about our values and behaviors and have to stand by it every day, and if we do that we believe we'll have a workforce that is much more motivated and one that has a passion for the future of our business.
---
The New York Stock Exchange also got the chance to speak to Graham Hill, EVP of Global Business Development & Strategy at KBR, about a recent partnership the company has embarked upon with IBM. Mr. Hill gave his view on what this new partnership means to KBR.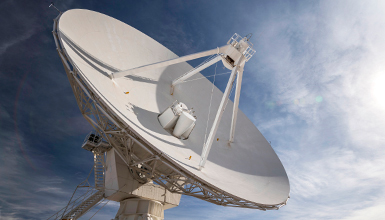 NYSE: Describe the IBM Partnership and what it brings to the business.
Graham Hill: Digitization is already making a big impact on business of all kinds, and over the last 5 to 10 years there has been a lot of talk about "big data." While we do collect and analyze a lot of data, KBR up until now hasn't really been in the big data space. However, many of our customers are, and we feel that our company has a role to play in this new paradigm.

Our government and hydrocarbon customers want access to digitization services, so the coupling with IBM was designed to meet that demand. Together we're developing solutions that serve areas like predictive maintenance, procurement and supply chain, program management, operational safety…these are the areas our customers value most.

We have our existing customer base, and with IBM we are developing new applications and services with the goal of creating new business opportunities for our customers and us.
NYSE: The Oil & Gas industry has been slower to adopt a digital approach to its business. Why do you think this is?
GH: I think that Oil & Gas have been slower on the uptake because the industry as a whole takes a more conservative approach to change. It's as simple as the fact that they have proven solutions already in place and disruption to that stable model can be risky and expensive.

That being said there is now an imperative for change, companies are searching for efficiencies wherever they can find them, and data has made it possible to demonstrate the value in digitization and the attendant cost savings.

Speaking personally, lots of people don't put themselves in the future world, but that's squarely where my job exists. I am there already, looking back at where we are right now and trying to plot the path from there to here. It's a complex place and often difficult to discern that path, but companies are going to have to take the leap if they want to be part of the next generation of business.
---