InterbrandHealth recently announced the release of their first ever ranking of the world's Best Pharma Brands. The list was led by Pfizer (NYSE: PFE), Roche Group, Merck & Co. (NYSE: MRK), Janssen: Pharmaceutical Companies of Johnson & Johnson (NYSE: JNJ) and Novartis (NYSE: NVS). The NYSE spoke with Jane Parker and John Breen about the creation of the list and the evolving role of brand in the pharma industry.
To start, please introduce yourselves and your roles at InterbrandHealth.
My name is Jane Parker, and I'm the CEO of InterbrandHealth, which is the global center of excellence within Interbrand for health. We are a brand consultancy with a deep and broad understanding of the entire healthcare ecosystem.

I'm John Breen, the Executive Director of Brand Intelligence and Experience at InterbrandHealth. I'm responsible for measuring brand impact, and led the Best Pharma Brands initiative and all of the analysis that supports it.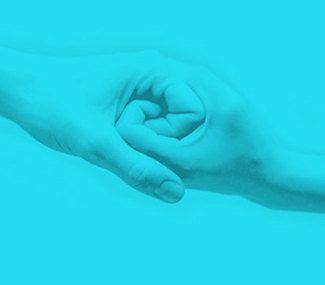 Can you give us a summary of the findings of this year's report?
Jane: This is the first ever ranking of bio-pharmaceutical organizations and the findings really confirm what we've been observing for the last 5 or 6 years, which is that the role of the corporate brand is becoming more and more important as a driver of decision-making across the entire HCP population. The leading pharmaceutical organizations are recognizing that their brands are measurable business assets that need to be leveraged to fuel innovation and drive growth.

Can you talk about the valuation method you use when determining rankings?
John: The ranking is powered by Interbrand's ISO certified valuation methodology. Its purpose is to quantify the value of corporate brand in the biopharma industry and how it contributes to business performance. The model itself is built on the opinions of 1,900 global healthcare professionals, all of which were captured through a quantitative online survey.

A wide range of HCPs participated in the study, including: physicians, general practitioners, pharmacists, nursing staff, payers and policy-makers, and they were selected based on their area of specialization.

One of the three factors we include in the analysis is a financial review, which we've restricted to revenue generated by the sale of prescription drugs only for this report. Other revenue sources, such as medical devices or consumer health products, were excluded because we wanted to make sure we were doing an apples-to-apples comparison.

What are the commonalities between the top brands in this year's list? What characteristics and behaviors do they share?
Jane: There are definitely more commonalities than differences between the 10 companies that appear on our ranking—and the central one is that they all have spent time evolving their brands based on the understanding that one either embraces change internally or is changed by external forces.

Before we go any further, I think it's important to define what we mean by "change." We're not talking about change in terms of things like product offerings or simple visual identity, but rather more about change as it relates to what a company stands for and what it believes. I think that change has been approached with some apprehension in the biopharma industry, but it's an easier thing to accomplish than people expect if you are making changes for meaningful reasons. The leading biopharma companies are good listeners; they are making sure they understand their customers' needs and using that knowledge to inform change.

Also, the top brands identified within our report are very good at exhibiting the behaviors associated with the promise behind their brand. One of the factors we examine when determining Brand Strength (the second component of Interbrand's Brand Valuation model) is the authenticity of a brand. In other words, to what extent does a company behave in a way that's congruent with its brand position. Simply put, today's biopharma companies have to do what they say they're going to do.

The bottom line is that leaders of biopharma organizations are recognizing that they have to forge a strong connection between their corporate brand and the stakeholders that interact with it.

John: I think the biggest takeaway is that leading biopharma companies see their corporate brands as important business assets. They recognize that their corporate brands can help drive business decisions when mergers and acquisitions or other transactions are being considered—and corporate brands can also be a driving force behind corporate citizenship (CSR) initiatives.

There are a lot of areas in which the brand can be leveraged to inform business strategies and practices. And I think that biopharma companies have an opportunity to tell the marketplace a richer story about themselves. For example, biopharma companies are often the most active when it comes to corporate citizenship, and yet a majority of their customers don't realize this since conversations tend to be about the pricing of drugs and delivering cost savings. This misses a very important part of their identity and purpose, and that's where a strong brand presence can step in and help tell that story.

Jane: It's important to note that the corporate brand goes beyond the product delivery level. For years, pharma companies have been defined almost exclusively by their products and not by their brands, and those days are quickly coming to an end.

Explain the power of brand. How has it become greater than corporate identity, and how is it now able to drive business performance?
Jane:
Your customers – and this is complex in healthcare because there are many stakeholders – all have different motivations that drive how they choose which companies to work with, so the brand becomes the connection point between the company and its customers. It creates relevance and enables these biopharma companies to establish a strong and lasting relationship. The brand is the expression of an organization's mission and vision, but that organization then has to act in a way that lives up to its promise.
To John's earlier point about evaluating M&A opportunities, viewing business decisions through the lens of brand means you are making those decisions with the best insight into how your existing business may be affected. The acquired company could have a brand that complements yours, or it may have one that challenges it – but only with a strong sense and definition of your own brand can you prepare for those scenarios.
John:
There are lots of great examples of how an acquisition had a positive effect on the brand of the acquiring company. When Actavis acquired Allergan (NYSE:
ACT
) last year, Actavis decided to assume Allergan's brand rather than the other way around—and this was due to the strength of Allergan's brand.
Jane:
Another example would be when GlaxoSmithKline bought Stiefel, the dermatology company. Andrew Witty, the CEO of GSK (NYSE:
GSK
), noted his attraction to the strength of the Stiefel brand in his public comments.
Do you find that the significance of brand varies by specific area within pharma?
John:
The data definitely supports the notion that there are some differences by therapeutic area, most notably for companies that are delivering true innovation versus more "me too" offerings, and that has an impact on the perceived value of corporate brand.
The two areas I'd cite as prime examples of this are infectious diseases and oncology. These are areas where there is a lot of pressure on companies to tackle significant problems faced by underserved patient populations. Any brand that is responding to that demand is rewarded with more favorable HCP perceptions.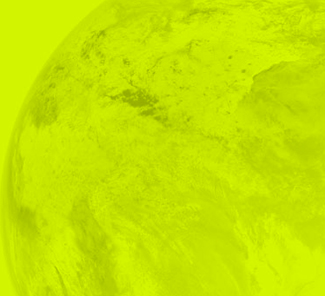 Does it also vary by geography? If so, can you give us some examples of how that manifests itself?
John:
In terms of geography, established markets like the United States and Europe hover around industry averages for brand importance. It gets more interesting when you look at emerging markets like Brazil and China. In Brazil we found that corporate brand had the greatest impact, and that was driven by government efforts to break down the barriers between companies and their customers. Whereas in China we saw that brand had the lowest impact, which again was driven by market dynamics specific to that country – there is much more fragmentation and circumstances that limit the impact that the corporate brand can have on physician prescribing patterns and behaviors. When you compare and contrast, you have Brazil at one end of the spectrum and China at the other, so the question for companies is where do they focus the brand investment in order to get the best return.
It seems like the pharma industry (and healthcare as whole) is at a crossroads. Many companies are moving from straightforward drug/product delivery to being a wellness partner to customers. Do you have any thoughts on what's prompting that shift and what it means for the future?
Jane:
For a number of reasons, consumers are becoming more active in their health and in pursuit of wellness. The more that pharma companies can deliver nontraditional solutions or services to customers such as physicians, the more they can differentiate themselves in the expanding and growing wellness market.
I think that while companies are realizing that the specific focus on product is not going to maximize their potential performance, switching to another fairly narrow idea won't help either. They need to take stock of what their brand is relative to their mission, vision, and business value, and then pay a lot of attention to all the components of that - behavior, communication, R&D strategy, M&A strategy and so on.
John:
I agree. If companies continue to underestimate the value of their brands, they run the risk of being misunderstood and ultimately marginalized. We'll continue to see the marketplace reward those biopharma companies that look ahead and anticipate the changing demands of their most important stakeholders.
---