Myriad challenges face organizations of all sizes when it comes to cybersecurity, and every year they grow in both size and complexity.
Most visibly, security threats are evolving in terms of their level of sophistication and the creativity of design employed by their perpetrators. However, there are also a wide variety of challenges at the level of individual companies that have a profound impact on how effectively these threats can be addressed. First, the growth in the number of devices and channels that businesses use provides more opportunities for breaches. The proliferation of mobile, apps and the increasing reliance on cloud technology means that information that would have previously resided on centralized, internal systems is now potentially exposed on a greater number of fronts. Add to this the increased breadth and speed of the latest corporate networks, and companies must make sure their security tools can properly scale.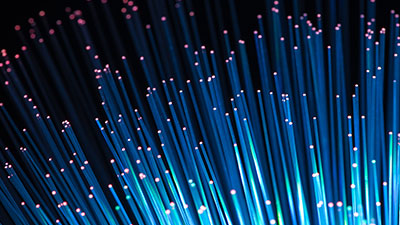 External factors also have an effect. A notable example is the growing complexity and severity of regulatory and compliance standards, which place a greater burden on the company to conform in order to avoid business costs. Another consideration is risk in the supply chain. While an individual company may employ state-of-the-art security solutions, its vendors, suppliers and partners can introduce risk beyond its immediate control. All of this means organizations need to look at their security apparatus much more holistically and are searching for providers that do the same.
Gigamon (NYSE: GIMO) believes that cybersecurity is an issue that has an impact beyond just maintaining the integrity of a company's network infrastructure, and that progressive organizations need to view it as an integral part of both business strategy and as a measure of business performance. Simply put, in Gigamon's view everyone from the CEO down has a stake in security.
The company says that the ability to effectively fight this ever-intensifying battle comes down to one thing: visibility. It is a widely accepted notion that network breaches are going to happen (and that those actors who intend to do harm are not easily deterred), but historically it has been difficult for companies to detect security threats before they happen. According to the company, Gigamon's Security Delivery Platform, GigaSECURE, was designed to provide an additional layer in the security infrastructure. While security is not its primary job, the company explains that GigaSECURE it delivers critically important visibility to technologies and devices whose job it is to detect and mitigate network threats.

Crucially, Gigamon notes their platform provides a complete view of a company's infrastructure - and what is flowing within it - a perspective and information that is vital for tracking internal activity to combat the movement of malware within the network and also any unauthorized data moving out of it. The company says that this helps make companies' investment in security technologies more effective at detecting and stopping data theft.
Gigamon is championing visibility for cybersecurity and says that organizations everywhere need to consider this new approach very seriously. The company cites statistics that show that security spend is going up but at the same time so are the number of breaches, so there is a need to reconsider how networks are protected.
With its eye always on the future, Gigamon aims to solve this problem and says security threats give companies three clear choices: fright, flight or fight. Gigamon chooses the third option.
Find more information about Gigamon and its security ecosystem partners at wefightsmart.com.
---