Over the course of his career, FirstMark Capital founder and managing director Rick Heitzmann has led successful investments in market leaders in media, gaming, data and information services, advertising technology, software and more.

He sat down with the New York Stock Exchange to explain his focus on "non-obvious" investments and the different ways his firm helps entrepreneurs win customers and execute strategy like bigger companies do, as well as the reasons why startups have begun to sprout up all over New York.
You were an entrepreneur before you started FirstMark. What did that experience teach you?
Rick Heitzmann: It gives you tremendous empathy for entrepreneurs. I was an entrepreneur, at First Advantage, in the post-September 11 world. At that point, we were a public company and our sales dropped by more than over 90 percent, and our stock price fell by roughly 95 percent. We had to raise money between Thanksgiving and Christmas of 2001, right after the World Trade Center had fallen and at a time after the tech bubble had burst, and everybody believed the Internet was just the latest incarnation of the pet rock.

I had to go to 87 firms to cobble together the small investment round we needed to get to profitability, to buy our first company and get on the right trajectory. It gave me empathy for entrepreneurs who are pitching and raising money in dire financing environments. It also gave me credibility with up-and-coming firms, that I had walked a mile in their shoes.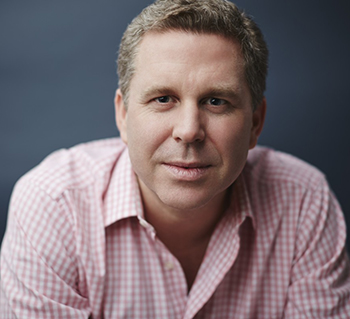 What's your overall investment philosophy at FirstMark?
We like to be early investors in companies that are at the time non-obvious, but for multiple reasons could be big companies. We also like to partner with companies that show multiple levels of disruption.

If you look at Pinterest, we were the first investor and we led their seed round. That was an example where the entrepreneurs met with us and said the world is shifting, there is the explosion of content. There is also a shift to a more visual world, and a more mobile world, with a smaller screen. They predicted that content would have to be curated by subject types and by curators who are going to be people you know, as well as influencers and experts.

We had believed that images were going to be important, peer curation was going to be important, and that mobility was going to be important. When we met with them in the beginning of 2009, those trends were not all that obvious.
How do you identify these non-obvious opportunities?
Often with these companies, when we first meet with them, the total addressable market they have is zero. They're creating products that have not existed for markets that don't yet exist. As an investor you need to take a step back and ask, does this make sense? Are there analogies you can draw? Are they offering a significantly better experience?

If there are real trends that are logical, and you can draw analogies, and those analogies seem like they could hold up, that's important.

We are fundamentally focused on the entrepreneurs. They have to be people we have confidence will figure it out. That's a large part of it. We look for people who clearly have a passion for, and a deep understanding of, the markets they're in.
After FirstMark invests, how do you work with the companies you invest in?
We spend a lot of time helping to recruit the key members of their team, helping to get the strategy and messaging correct, helping them think through the best potential partners, and even landing those first customers.

FirstMark's Platform Team is constantly working with our companies to upgrade their talent. And we also have a corporate development team to work on finding customers for our companies. That team enables a lot of our smaller companies to leverage our relationships and our credibility to sell into companies that are much bigger than they would ever be able to reach on their own.

With investments in approximately 60 companies, we are also able to leverage our own scale. By pulling all of our companies together, we can help the companies we work with find the right software and other vendors, and enable them to get the pricing that is only available to much bigger companies. In addition, many of the more experienced entrepreneurs in the FirstMark family are happy to help and provide guidance and mentorship to some of the younger entrepreneurs.
"We saw that technology was disrupting a lot of industries that were headquartered in New York, whether media, financial, health care or marketing. Now New York is the second biggest start-up hub in the world, and the fastest-growing major start-up hub."
Why did you decide to have your headquarters in New York?
It was one of the non-obvious decisions we made when we started the business 10 years ago. At the time, people thought New York would never be a venture hub. It was in the shadow of Wall Street, and a lot of dynamics in the city suggested there would never be a significant startup presence here.

We disagreed. We saw that technology was disrupting a lot of industries that were headquartered in New York, whether media, financial, health care or marketing. Now New York is the second biggest start-up hub in the world, and the fastest-growing major start-up hub. We have continued to see that disruption, and a lot of successful companies have come out of that.
---