by Dan Sampson
General Electric (NYSE: GE) recently announced the launch of Current, powered by GE, a new kind of energy company focused on using data to deliver energy efficient solutions to its customers. Maryrose Sylvester, President and CEO of Current, spoke with the New York Stock Exchange about the new company, the age of "Big Data" and the future of the energy industry.
Explain Current, powered by GE. From where did the idea for the company come?
Maryrose Sylvester: The demand for renewable and clean energy solutions is growing at an explosive rate, and customers across industries are searching for an integrated solution to help them reduce their energy consumption and costs, produce power on site, and intelligently shift their demand patterns in order to reduce their overall energy bills and deliver better business outcomes. We recognized that a holistic solution was absent from the industry today, and we saw an opportunity to transform energy in with a different kind of business model.

Current is a new kind of energy company designed to meet the unique needs of a wide range of Commercial & Industrial, municipal and utility customers. It brings together capabilities from several existing GE businesses – LED lighting, Solar, Energy Storage, and electric vehicle charging stations -- along with new financing and software solutions to offer integrated energy solutions aimed at delivering increased reliability, efficiency and profitability. These advanced solutions will help customers save on their energy bills, and help utility partners better manage their distributed load.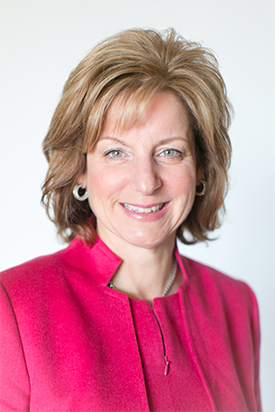 Current is essentially a start-up within a large, established organization. Can you talk about some of the advantages and challenges this brings?
We do consider Current a startup within GE, which we know holds tremendous potential as we enter into this new era of energy. With the break-neck pace of software and tech evolution, we simply have to think ahead and move fast to execute and help our customers connect the physical and digital world to deliver substantial benefits. The startup mindset, which we live every day at Current, means trying methods we haven't, exploring ideas we haven't and not being afraid to take risk and learn and scale. But a differentiator in our situation is the expertise, balance sheet and confidence we bring with GE. Energy is part of GE's legacy, and we've been transforming the power and lighting sector since GE's inception.
Have you as a leader of a start-up had to change any of your habits? What new things have you had to learn?
We've learned to start small and to test solutions and their outcomes before scaling them. We've learned to be nimble and to take risks, and we are coaching our teams to let go of the fear of failure. We are creating an environment that learns on behalf of our customers so we can bring them the best possible solutions. Bold ideas are the name of the game, and we need to go fast without any bureaucracy.
Can you explain the concept of "energy-as–a-service"?
Energy-as–a-service brings a broad range of energy solutions to customers to help them optimize energy use to drive cost savings. It's not only about saving energy but creating power and energy supply on site to optimize when and where we get our energy, such as pulling from on-site power sources during peak hours versus relying on the grid. Adding sensors and software to these solutions takes this idea to the next level and allows us to help customers continually monitor and analyze energy along with other environmental factors to make strategic and informed operational changes. We are enabling customers to take more control of their outcomes and can provide energy-as-a-service, lighting-as-a-service, even data-as-a-service. Customers can be much more productive and also fund this technology shift with operating expense and not capital.
A big part of Current is the gathering and analysis of data. Can you talk about Predix and its place in the organization?
The great minds at GE Digital built Predix™, our cloud platform for the Industrial internet, to enable GE's transformation into a digital industrial powerhouse. Predix enables GE and our customers to collect and analyze data from sensor-enabled machines across our businesses – from trains, to planes, to LED lights. The cloud-based platform is open-source, which means each customer can engage developers on Predix to collect specific data points and build unique apps to meet its needs. Connecting customers to Predix offers huge opportunities, and is a focus across GE.
Lots of organizations collect data but struggle with turning it into actionable insights. What tips do you have for companies trying to accomplish this goal?
Find a partner who understands the outcomes you are trying to drive and can help offer a strategy to not only pull and analyze data into a central place but make it actionable. Look for analysis that is both predictive and prescriptive to identify trends, predict how they'll continue, and then develop recommendations on how to improve those results. Look for a platform that can then help you control actions and deliver outcomes. Data collection without an action plan and control is really a bunch of numbers.

GE uses the term "Industrial Internet." What distinguishes that from the "Internet of Things"?
Nearly a decade ago, our GE team had the foresight to place a big bet on what we call the Industrial Internet. As more and more personal and home gadgets became connected to the Internet of Things, GE was focusing on the possibilities connectivity holds for bigger business and public operations. Imagine, for instance, industrial factories where machinery alerts facilities managers of maintenance issues before they impact production. Or transportation vehicles that automatically update schedules from coast to coast in real time. Or streetlights that can do anything from helping cities detect and respond to gunfire incidents to showing residents where to find parking spaces. The Industrial Internet means we are connecting to the big things that make our world run, to help them run better.
What are some of your predictions for the future of the renewable energy industry? What are some of the lesser-known opportunities?
Renewable energy is an industry so ripe in opportunity, and we only see it continuing to grow over the next few years. There are constant advancements across the sector, and new clean energy avenues are changing the way the world sees and uses energy. I think what will transform the industry as a whole is the integration of software and analytics into these solutions. Being able to monitor, analyze and make ongoing improvements based on real-time data opens a whole new world to clean energy.
Where do you see Current in 10 years' time?
We've been tasked with growing Current five-fold between 2016 and 2020, and we're working hard to deliver on that mission. I see Current continuing to adapt to an energy landscape that is rapidly changing, and partnering closely with customers to drive better energy outcomes and better business outcomes.
---