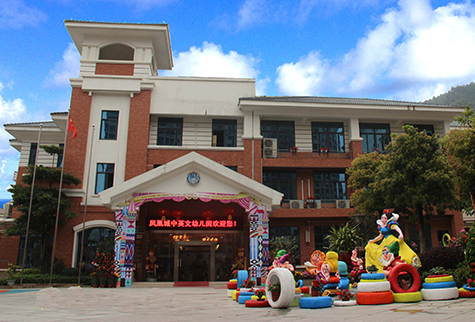 For those that are unfamiliar, describe Bright Scholar and its mission.
We are the largest operator of international and bilingual K-12 schools in China (in terms of student enrollment as of September 1, 2016, according to the Frost & Sullivan report). As of February 28, 2017, we have 51 schools across 7 provinces and an average of over 29,000 students in China. Our schools comprise international schools, bilingual schools and kindergartens. We offer a broad range of internationally-accredited curricula in our international schools and tailor the delivery of coursework to optimize learning outcomes for our students and prepare them for higher education overseas. In addition, we also complement our international offerings with Chinese government-mandated curriculum for students who wish to maintain the option of pursuing higher education in China.
Bright Scholar focuses on K-12 education. How does the company meet the needs of students in this age group?
Our school network covers the full spectrum of K-12 education, which allows us to meet the entire breadth of our students' education needs and makes us integral part of their pre-college academic careers. We also offer a range of complementary education services including overseas camps and after-school programs to further enhance students' overall learning experience and to generate synergies with our school operations.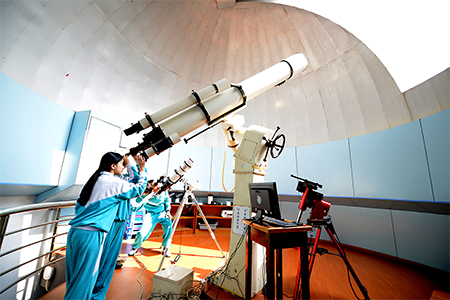 Which areas of study are you seeing the most demand for?
The segment of international private K-12 education is expected to experience the highest growth in the private K-12 education market in China. According to the Frost & Sullivan report, revenue and student enrollment of this market segment is expected to grow at CAGRs of 19.4% and 12.0% respectively, from 2016 to 2021, far exceeding those of the overall private K-12 education market. Revenue and student enrollment of the overall private K-12 education market is expected to grow at CAGRs of 11.2% and 5.1% respectively, from 2011 to 2016.

The segment of private kindergartens will also enjoy relatively higher growth with revenue and student enrollment expected to grow at a CAGRs of 12.2% and 5.9% respectively, from 2016 to 2021.
Bright Scholar offers courses for students preparing to go overseas for higher education. Are more or fewer students going overseas to study these days? Why? There is an increasing number of Chinese students commencing education overseas and an increasing proportion of Chinese student pursuing overseas education now tend to leave at younger ages.

According to the Frost & Sullivan report, the expansion of the international and bilingual private K-12 education market is primarily driven by the increasing number of students seeking to study abroad, which in turn is the result of increasing wealth of Chinese families and the perceived impact of overseas education on career prospects. The number of Chinese students commencing education overseas was approximately 544,500 in 2016 and is expected to reach approximately 775,900 in 2021.

An increasing proportion of Chinese students pursuing overseas education now tend to leave at younger ages and the trend is expected to continue. The number of Chinese students commencing undergraduate or lower levels of education overseas as a proportion of total number of Chinese students commencing overseas study is expected to increase from 38.8% in 2006 to 67.0% in 2021.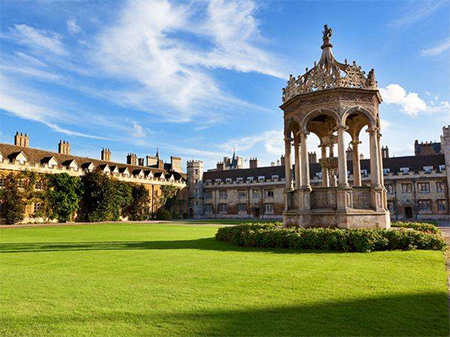 Bright Scholar was founded back in 1994. How have your students' educational needs evolved in that time?
The students have a greater need for an immersive learning environment that is different from the public school system, with better quality of education to fit personal needs which is different from the public school system. An important element of our schools is to provide an immersive bilingual learning environment, with our English teachers and English-speaking staff. To help students master the English language, we design our English courses according to the specific linguistic needs of the students at each grade level, building their English language skills from kindergarten to high school.

The students have increasing needs for the development of well-rounded curricula that integrates internationally-accredited curricula and government-mandated curricula with extracurricular activities. Our schools are committed to developing well-rounded students. As a private school operator, we have more flexibility in offering courses based on students' learning needs and in response to popular student and parent demand. We offer a broad range of courses, and students at our international schools may choose an individualized combination of courses. Some of the courses we offer, such as calligraphy, dance, debate and music, emphasize creativity, critical thinking and a deeper appreciation of traditional Chinese and international culture. Our schools also offer students the opportunity to participate in a variety of after-school programs and club events, including sports and life skills development programs, such as first aid and disaster drills, to supplement classroom learning. This provides our students with opportunities to fully explore and pursue their individual interests and potential.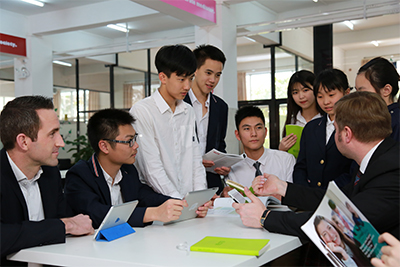 Are there plans to launch any new courses of study in the future? If so, what are they?
We place great emphasis on enhancing our education quality and improving students' results. We offer one of the most comprehensive internationally-accredited curricula in China and plan to further enhance the breadth and depth of our course offerings to enrich our students' learning experience. Guangdong Country Garden School has become our flagship school due to its comprehensive set of internationally-accredited curricula, effective education services and long operating history. It is well known throughout China as the recipient of a number of recognitions such as being a First-Class School in Guangdong Province and being part of the Advanced Group in National Private Education. We have replicated, and intend to continue to replicate, the success of Guangdong Country Garden School by leveraging & sharing the collective expertise and experiences accumulated by the teachers and management with our new schools.

Furthermore, we plan to enhance our complementary education services to assist our students in their efforts to matriculate into top universities. We intend to invest in or acquire a test preparation and college counseling business and promote test preparation and college counseling services to our high school students. We also intend to include a greater number of students in our "Ivy Plus Program", which provides our top students with personalized test preparation and college counseling services to strengthen their credentials for applications to top U.S. institutions.

Our bilingual schools teach government-mandated curricula with an emphasis on English proficiency development. We supplement our academic offerings with activities for the well-balanced development of our students, such as arts-related and life skills building classes or club events, which are not generally available in public schools.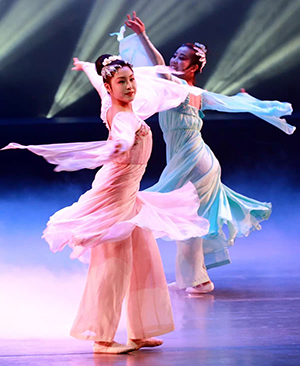 We also plan to broaden service offerings to provide a comprehensive and personalized learning experience to our students through a combination of academic and non-academic complementary product offerings, which we believe would create cross-selling synergies across our businesses. For example, we seek to promote test preparation and counseling services to our high school students. We intend to expand our offerings of overseas camps across our school network to provide ourt students with language test preparation assistance and immersive language learning opportunities. We also plan to set up language learning and outdoor activity camps in China by utilizing our school facilities outside regular school semesters.
What are some of the lessons the company has learned since its founding?
Academic success can only be achieved by quality education. Our schools effectively enhance our students' academic performance with 68.0% of the 2016 graduating class enrolled in our Diploma Program or A-Level curricula that applied for overseas universities were admitted into global top 50 institutions as ranked by either the QS World University Rankings or U.S. News, including University of Oxford, University of Cambridge, Cornell University and University of Virginia. As of the date of the prospectus, students in our 2017 graduating class have received over 400 conditional offers in total from global top 50 institutions by the same ranking, such as University of Chicago, University of California, Los Angeles, and University of Cambridge, with over 40 of such offers being from U.S. institutions.

Students at our bilingual schools have also achieved impressive academic performance. Approximately 77% of the 2016 graduating class from our two largest bilingual schools, Huanan Country Garden School and Phoenix City Bilingual School, were admitted into the top local high schools. Students from our 2016 graduating class performed well in Gaokao, the university entrance examinations administered in China, and some of our best students were accepted into the top universities in China, including Tsinghua University.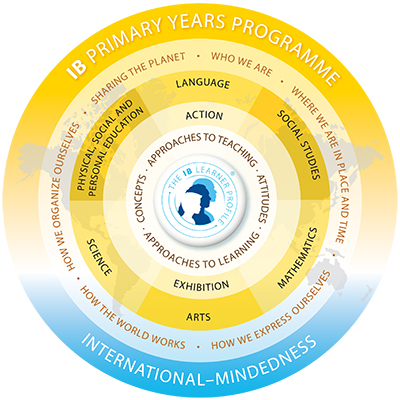 Recruiting and retaining qualified teachers is key to ensuring quality education. We have recruited 3,142 teachers in the first half of the 2017 school year, under stringent requirements to ensure that we maintain high teaching quality. We also employ more than 200 native English-speaking teachers to provide an immersive English-learning environment to our students.

We are committed to investing in our teachers and principals and offer them opportunities to grow with us. We provide ongoing professional development to our teachers and principals, in the form of online, on-campus or one-on-one training and support sessions. From time to time, we organize seminars on professional training in cooperation with prestigious institutions, such as the Institute of Education of University College London. Teachers at our flagship Guangdong Country Garden School have spent an average of more than seven years with us. Many of our school principals have grown with us and have acted in several capacities within our school network, often starting as teachers. For example, Mr. Jinsheng Cheng, who is currently the principal of our flagship Guangdong Country Garden School, has been with us since 1994 and has worked in a number of roles in our school network over the years.

Brand is important. We believe that our education quality speaks volumes for our brand. Word-of-mouth referrals by former and current students and their families have been an important source of student enrollment.
Why was the New York Stock Exchange the right partner for Bright Scholar?
We believe NYSE is a good fit and will deliver superb service and visibility to an issuer like Bright Scholar.
---