Venrock partner Nick Beim talks about the role of data in startup investments, the New York tech environment and what he looks for in new entrepreneurs.
Venrock is a venture capital firm whose roots in technology go back to the 1970s, when it was an early backer of Apple. In the decades since, it has invested in hosts of companies that have disrupted industries and become household names. Venrock partner Nick Beim focuses on consumer, software, data-intelligence and fintech investments. We sat down with him to discuss new advancements in machine learning, the ways that startups can still overcome more established competitors, and why the best investment opportunities are rarely found where most people expect them.
What are some of the developments that you're particularly excited about right now?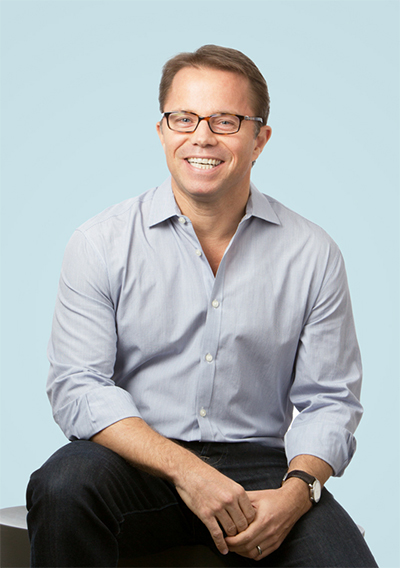 Nick Beim: I think the first and biggest opportunity lies in the area of machine-learning applications. We're producing data at exponentially faster speeds, and we're extracting far more intelligence from it than even a few years ago.
To take just one specific application, I'm very interested in natural language processing (NLP). New NLP-driven applications are extracting intelligence from unstructured data sets, things in text format, for example, to derive insights out of them. Apps that can unlock legacy data from word documents and other formats are very interesting to me.
I am also interested in new apps that can derive intelligence from images. As the costs of processing and sensors drop, lots of companies are getting great new data from images. All of that new data will only accelerate and increase the effectiveness of machine learning.
What industries are taking the most advantage of machine learning now?
NB: One great example is financial services, which has so much data to work with, along with the capital to invest in new technology. But industries that haven't been so data intensive in the past, such as agriculture and security, are also beginning to benefit from new tools and data sets.
It's helpful to remember that the effectiveness of machine learning depends largely on the amount and quality of the data you start with. That gives established enterprises a huge asset, if they learn to use their data in the right way. The insights and capabilities opened up by applying machine learning to huge data sets may be the biggest new tech opportunity since the creation of the internet. One can not only derive new insights but also develop entirely new capabilities, from autonomous driving to disease diagnosis.
As companies continue to realize the value of their data, how have you seen data-driven startups adapt?
NB: Right now, most companies are not in the position to take advantage of all their data. While a consumer-focused company will have a lot of capabilities in one area, they probably know that there are other dimensions of value they haven't yet unlocked. A tech company, however, may be able to unlock the value of what they aren't using. And I think you'll see more adaptation come through partnerships. Large companies with lots of data will partner to explore new areas. And there are many ways to structure those partnerships. Hoarding data and not using it will be a losing strategy.
For many companies, it will be hard to hire a big enough machine-learning team and develop a sustainable competitive advantage. Big tech and financial companies can do it. But most companies will prefer to work with a startup to make more effective use of their own data, or to get access to better data. Firms can get a head start by being the first to work with the startups that are developing the machine-learning applications. They'll start moving up the learning curve earlier than their competitors.
How is the New York technology environment different from that of Silicon Valley?
NB: Silicon Valley is known for pure tech plays and applied tech plays. New York is primarily about applied tech plays, particularly in industries it dominates. New York tech companies are leading in areas like media, advertising, financial services and real estate.
When new tech, such as the emergence of mobile, comes up, these companies work to quickly take advantage of it, and there are lots of big customers here for them to service. New York companies are also particularly strong in the functional areas important to tech startups generally, such as marketing, design and machine learning.
What role do you see emerging technologies playing in addressing the larger issues of the 21st century?
NB: As in the Industrial Revolution, great technological change can sometimes cause great inequalities, and that exacerbates certain social problems. But I think, overall, the positive social impact of technology is enormous and growing. As more emerging markets across the world have access to broadband, the democratization of educational and economic opportunity has been significant.
Startups of all types must move quickly, but how can they ensure they are moving both fast and smart?
NB: They need a clear focus on what they're trying to achieve. They need to understand the ecosystem and the value around their products. A strategic management team and an engaged board are critical. Great entrepreneurs who move quickly are always trying to sharpen their insights with the board, management and the overall team.
How valuable do you see past experience as being for entrepreneurs? Are you more inclined to invest in a new entrepreneur with a great idea or one with a proven track record?
NB: I think there's a bias in my industry toward experience, but experience isn't the decisive factor. While the biggest wins tend to come from first-timers who see things in a totally different way, finding diamonds in the rough is a more intensive process. The entrepreneur I most recently invested in is 22 years old and dropped out of college. This person just had a fundamentally new idea on how to revolutionize a particular industry.
In terms of characteristics of an entrepreneur to invest in — we're looking for intellectual horsepower, of course, any competitive advantages, and also a high quotient of willpower. Unflinching candor and drive are important, as well as a charismatic personality that's needed to attract investors and customers.
Founders who make me feel like I am always being sold to are ones who tend to put me into a more cautious stance. I'm looking for the right quotient of willpower and ego that's needed to succeed, combined with a high degree of honesty and transparency.
---