Battery Ventures has been making venture capital and private equity investments globally in emerging technologies for more than 30 years. General Partner Michael Brown discusses his continuing optimism about Europe after the Brexit vote, the implications of Blockchain, and why mobile workforce technology is part of Battery's long-term investment strategy.
Battery Ventures invests globally, but one area of interest for you is Europe. Can you explain what makes it attractive for potential investment?
Michael Brown: Proximity is a big part of it. From Boston, I get can get to London, Amsterdam and Paris as quickly as I can get to San Francisco.
But importantly, the quality of the technology we're finding in Europe is spectacular. It's the home of some really well-qualified engineers, and what they're producing is very solid and feature-rich. What these companies often lack, though, is a robust sales and marketing capability. And that's one area where we can be helpful.
With European startups today, there are many great entrepreneurs and tech startups to invest in. Also, there aren't as many funds going there as into China, India and other markets. So from a competitive standpoint, it's attractive to us.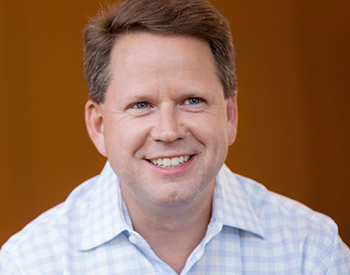 We've been investing internationally for almost 30 years, going back to when Israel was a tech startup phenomenon. The situation is similar to Israel, where there are companies that want to get their products into the U.S. We can help bring those companies overseas and stand them up here, from a sales and marketing perspective.
Can you explain why and where Series B and C investments in Europe are especially compelling?
There are a number of really good early-stage angel or venture firms that are focusing on local markets. At the same time, you have large growth firms that want to write $100 million checks to private companies.

But there's a gap in the market, especially for Series B and Series C growth investors who are looking to deploy $15 million to $50 million for companies with $10 million to $100 million in revenue.
Has the Brexit vote changed your views of Britain or the rest of Europe?
Not yet. Of course we need to see if and when the UK declares its separation under Article 50, and the possible response. It will be interesting to see how this gets negotiated and plays out.

From our perspective, our investment strategy in the UK, and Europe more broadly, has not changed. There are still many exciting opportunities in the UK, and I don't think Brexit will change that outlook, especially if entrepreneurs continue to produce technology that finds a receptive market in the U.S. .
How would you describe the Boston technology community from the perspective of an investor?
Boston has a robust sector, though we may not celebrate success as loudly as we should. We have several multibillion dollar companies in the area that recently have been bought. Everyone compares Boston and New York; you'll even hear that the Boston tech community is dead, but it's had more billion-dollar-plus outcomes than New York.

The technology community here is robust. It's not San Francisco, but I think that if you look at life sciences, we're head and shoulders above most everyone else.
"Artificial intelligence and machine learning also have really interesting implications...I think we're just starting to scratch the surface on how this is going to impact workers and productivity."
What technologies do you find worthy of deeper analysis and investment?
Our primary focus is enterprise technology, everything from the application layer, where humans interact with the technology, all the way down to machine-to-machine software. We invest in some consumer-facing technology as well, but enterprise technology is the main thrust of our investment strategy.

Companies that create technology for the mobile workforce are one group where I'm spending a lot of my time. Most workers don't sit at a computer all day — they're out in the field or on the shop floor, in a retail environment or a restaurant, where having a mobile device and mobile platform can help them do their job more effectively. That's a really interesting trend and we're going to continue to invest in that.

The marketing technology platforms that enterprises use to reach their end customers are another area that we're interested in. We've been a big investor in marketing technology for the past 10-12 years, including several companies now listed on NYSE.

Artificial intelligence and machine learning also have really interesting implications. They have applications for underwriting new consumer loans, analyzing risk, automating and monitoring infrastructure, driving cars and even delivering goods via drones. I think we're just starting to scratch the surface on how this is going to impact workers and productivity.
What sort of opportunities do you see in Blockchain technologies, especially as they affect fintech?
Blockchain is an interesting fundamental technology. I've done a lot in the financial services space, and I think Blockchain could be revolutionary.

The industry has been talking about T+1 settlements and T+0 settlements for the last 15, 20 years. But today we're still at T+3, meaning it still takes three days to settle many transactions. Blockchain could make the difference. It's the first technology I've seen that could deliver on T+1, if not T+0, settlements in securities, currency transactions and even derivatives.

You're seeing big banks start to experiment here as well. But I think the way that they use Blockchain technology will be as a consortium that can answer to regulators and internal security teams to ensure a controlled environment, separate from the broader internet.
---