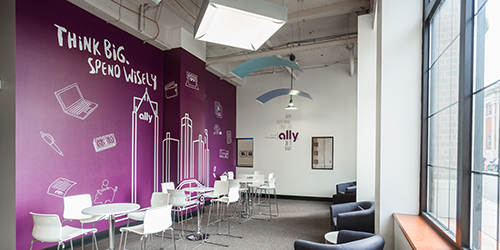 Ally applies its brand philosophy, "Do It Right," to everything the company does, including its corporate social responsibility initiatives.
Ally encourages employees to support their local communities across the United States through volunteerism and charitable contributions throughout the year. The company puts a particular emphasis on this effort every November, which was established as Giving Back Month in 2012. Since the program's launch, Ally reports that employees have volunteered more than 24,000 hours at local community events. In 2017, employees organized more than 175 events in a dozen major cities across the nation.
"At Ally, we strive to make giving back an integral part of our DNA to benefit the communities where we work and do business," said Alison Summerville, Business Administration Executive and Head of Corporate Citizenship, Ally Financial. "Our employees embrace this culture and enjoy contributing to society with a company whose values they share and where their actions count."
Making a Difference at a Local Level
Some of Ally's biggest charity initiatives include:
Ally Wallet Wise, a program that offers free online courses to help consumers build healthy personal finance habits. The courses offer the tools and information needed to help individuals reach their financial goals, whether they are starting out, or starting over. The Ally Wallet Wise program provided more than 102,000 consumers with basic financial education since 2011. In 2017, Ally added a financial literacy book for families with children, titled "Planet Zeee and the Money Tree," which uses a fun and futuristic storyline to help parents and educators teach money skills and concepts to kids ages 6-10.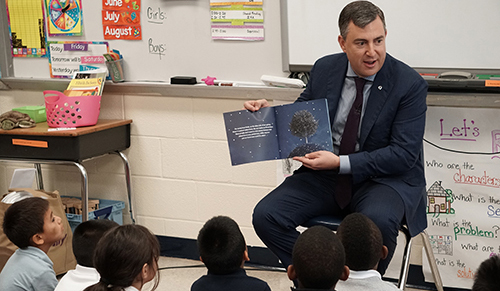 Ally also has a long history of volunteerism with the Junior Achievement. Employees contributed volunteer time and nearly $200,000 in grants last year at the national and local levels. In Detroit, Ally Financial is a sponsor of the Junior Achievement of Southeastern Michigan's Junior Achievement Finance Park, where students go to learn how to save and budget using real-life scenarios. Ally also sponsors a similar program in Charlotte as a sponsor of the Junior Achievement of Central Carolina's Biz Town.  Across the country, Ally employees completed more than 1,500 hours of volunteer time to the Junior Achievement in 2017.