As a corporate securities lawyer in the biotechnology sector in the 1980s and early 1990s, Joel Marcus had a lot to learn about the business. But one aspect of the fast-growing industry made itself abundantly clear—there were not enough specialized facilities.

The need for buildings in which to experiment, test and develop new treatments, and Marcus' belief that life science companies are most successful when located in centers of innovation led him to found Alexandria Real Estate Equities, Inc. (NYSE: ARE). Alexandria is a real estate investment trust (REIT) focused on collaborative science and technology campuses that enable life science companies to develop new medicines and treatments.

And after 22 years in business, Alexandria boasts more than 24 million square feet of office/and laboratory space in seven urban clusters in North America — from San Francisco to North Carolina's Research Triangle Park to the greater Boston area — that are home to companies tackling some of the world's most nettlesome diseases. NYSE recently spoke with Marcus about Alexandria's cluster approach to development, as well as the unique needs of life science companies in the 21st century.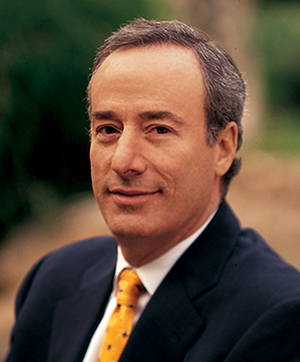 When you identified the real estate bottleneck that was slowing the growth of the biotech industry, did investors get the concept right off the bat, or did it take some convincing?
It definitely took some convincing. We met with 30 investors, and 29 kicked us out. They didn't think it was the best idea. They said, "There's no credit in this tenancy and the buildings are dangerous because they have chemicals and people are working on different experiments."

What led you to persevere through that negative feedback?
The human genome was sequenced for the first time in 2000. And we believed that the revolution of genetic engineering in biotech would create a whole slate of new medicines to prevent, treat and cure disease. We banked on that belief, but everybody told us that these companies burn cash, that they don't have products, they don't make money, and that they're going to go bankrupt. That was the lay of the land at the time, but our thesis turned out to be true.
Can you describe Alexandria's "cluster model" of campuses in a handful of urban centers?
That was one of our most important insights. We believed that, for these companies to thrive, they needed to be located in a key urban location in a dense area of a large city. But more than that, a successful cluster needed some connection to top-notch scientific minds on the research and clinical sides. They also had to be in places where you could find management talent and have access to an abundance of risk capital. This formula was our secret sauce, and when you visit some of our properties, you'll see a medallion that highlights those elements: Location, Science, Talent and Capital.
When you started Alexandria, most biotech companies were located in suburban areas. Why did you focus on urban centers?
We believed that as the industry grew and accelerated, people would cluster around major scientific institutions. MIT is a great example. The financial value of the output of its technology researchers is equal to that of the eighth largest national GDP in the world. And the scientific innovation it continues to foster makes the Boston/Cambridge area a very important cluster for us. We are also in Maryland because we thought people would cluster around the Food and Drug Administration (FDA) and National Institutes of Health (NIH). In the San Francisco cluster, UCSF, UC-Berkeley and Stanford all serve as the anchor institutions.
How do these factors work together for biotech companies?
Interaction is happening – the collaborative and innovative nature of these clusters allows commercial, academic and clinical parties to interact and to develop treatments. That close proximity is key to innovative and collaborative environments. Within those campuses, we try to provide great amenities to keep people on campus and to improve productivity. In New York City, for example, we have a fitness center and the city's largest urban farm on site, so the food at our on-campus restaurant is farm-to-table. We also have a state-of-the-art conference center that allows us to host thought-leadership events.
"The collaborative and innovative nature of these clusters allows commercial, academic and clinical parties to interact and to develop treatments. That close proximity is key to innovative and collaborative environments."
How has Alexandria's perspective led it to evolve into more than just a landlord?
Being so closely entwined with the biotech industry, our platform has developed beyond real estate to include a large venture capital arm. Our connections with so many of the best and brightest in the industry have also led Alexandria into the thought leadership programming arena, where we host biotech summits that convene the top thinkers in the field. It's a Davos-like event for biotech. And that role as a forum for big-picture thinking has helped lead us into a wide range of socially responsible initiatives.
Are there any new urban centers that meet your cluster criteria?
The answer to that is a little bit sad. The established clusters are winners, and they continue their winning ways. Companies are moving to Cambridge, but they're not moving to New Haven or Philadelphia. The winners are winners because universities like MIT, UCSF or Columbia and the access to high-quality talent and capital that the cluster locations offer. Over the years, there have been attempts to cultivate new clusters in Memphis, Chicago, Denver and Baltimore. Places like Miami and St. Louis also have one-off buildings. But the industry has been very slow to move away from its established centers.
What does that mean for Alexandria?
It has helped to keep our competitors at bay. If I gave you a billion dollars and said "Go buy life science assets in Cambridge," you would actually have a hard time doing it. The players there are not really sellers, and there are no large expanses of land you can buy to build on. The barriers to entry have become huge in these clusters. That's why market rents have done well and why values have done well.
What trends do you think will shape the future of the biotech industry?
I think that the products produced in our labs will continue to amaze not just me, but also the entire medical community. A product to help cure hepatitis C was developed in one of our labs, as was the medicine that has helped many people live long lives with AIDS. And those successes only point to labs becoming more open and collaborative. The lab of the future includes a lot more space for meetings and creative collisions.
---