After graduating from Berkeley Law in the mid-'90s, David Welsh spent a year practicing law before realizing it wasn't his calling. Luckily, one of the technology clients he worked with was impressed with Welsh, and offered him a job.
Welsh spent six years with that firm, Portal Software, a back-end infrastructure company. With the lessons of that first internet boom under his belt, he made the move into venture capital in 2000, where he has remained for the last 16 years. A partner at Adams Street Partners, he focuses on investing in late-stage, growth-oriented tech companies.
We spoke with him about how he found his way into venture capital, the changes he's seen in in the tech industry, what he tells startups and what he looks for in a CEO.
You transitioned into venture capital from the tech industry. How long did it take to get comfortable on the investing side?
It was six years before I really started to understand the nuances of this kind of investing. And after 16 years, I'm still learning on a daily basis. A lot of it is pattern recognition—you start to see things over and over again. And then there's all the learning you get from your peers and partners.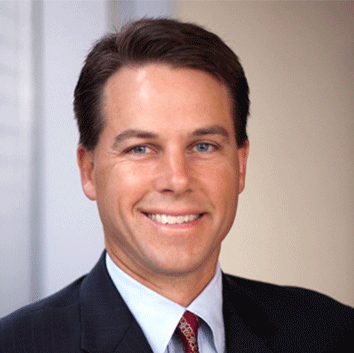 At Adams Street, we consider around 2,000 investment opportunities a year, and we narrow that down to around 10 investments. When you only make a few bets, you'd better be confident about them. This is a business of conviction, and it definitely takes time to feel confident in your convictions.
Have you made any major blunders?
Any venture investor who says they haven't made mistakes either has amnesia or hasn't been in the business very long. These are situations with no absolute right answer. And with every decision, you get views from a lot of sides on how to make it. The people who are ultimately successful in this business are the ones who stick to their convictions. When I have regrets, I often realize that if I'd just stuck to my earliest position and worked harder to support it, things probably would have worked out better.
You began your career in venture capital in the early 2000s, just as the first internet bubble was bursting. Do you see any parallels between that time and now?
With the recent market volatility, I think a lot of people are looking at the 1999 to 2001 timeframe and seeing parallels. You even hear the same things, people wondering if technology has topped out. And while we're not just scratching the surface anymore, I don't think we've capped out by any means. You're going to get continued evolution. Video communications are a great example of a technology that's here, but it's far from optimized.
The speed, effectiveness and reliability of internet connections will continue to evolve over the next decade until you can truly rely on them for the kind of real-time, processing-intensive applications that you can't do today. Technology is clearly a big piece of the future, so I take the long-term view. As an investor I like to stay consistent. I don't jump in or out of markets just because of short-term volatility or issues. My advice is to keep investing, because there will always be great opportunities on the other side of this thing.
"Our best companies are the ones that are consistently asking themselves who they should be worried about and keeping an eye on the folks in their space. The companies that say, 'Man, we have this market nailed and boxed in,' are the ones you quickly learn to worry about."
Adams Street Partners focuses on late-stage investing. Do you ever get an itch to play the early-stage investing game?
There are ways to be successful at all stages of the market. It depends on what you're shooting for. The early firms are trying to spot long-term trends and the next hot technology. They have more potential upside, but we have more consistency. Early-stage investors are betting purely on an idea, hoping it will evolve, and betting that the market will follow.
In the later stages, we tend to make fewer bets, and so tend to have much lower loss rates. We bet on execution risk instead of product- or market-adoption risk. We have less opportunity for huge upside deals, but very rarely do we risk losing our money completely. With almost every company we invest in, there is a product that's fully functional, with customers buying it. That said, late-stage investing is stressful if you're not good at identifying the key attributes that show that a business is actually going to be sustainable.
What are those attributes?
Ideally you want a management team that's done this before, with experience working together through good and bad times. You want a CEO who has experience hiring talent and working well with them. Then we want to see evidence that the company has identified a repeatable problem, and that its solution solves it. If we hear that each customer is buying the product for a different reason, that doesn't feel very repeatable. If the repeatable problem is there, we're looking at the company's capability to execute.
If we see all of those things, then we look at the structure of the investment in terms of valuation and other investors. If we get comfortable with all those things, it would probably get us pretty excited about an investment. Our mantra is that we're looking to do three to five times our money in three to five years.
What's your advice to startups that want to last?
You've got to be both extremely nimble and extremely paranoid. Our best companies are the ones that are consistently asking themselves who they should be worried about and keeping an eye on the folks in their space. The companies that say, "Man, we have this market nailed and boxed in," are the ones you quickly learn to worry about.
We don't back many super-young, just-out-of-school entrepreneurs because it's too easy for them to believe that having the most interesting or unique technology today is enough to win in the long term. When you back younger teams and executives, you have to coach them to be paranoid, to not rest on their laurels. When they feel like they're smarter than the next guy—that's the first step to becoming less relevant.
What are the traits you look for in a CEO?
The best CEOs constantly have an eye on what's going on in the market, what the big guys are doing, what the up-and-comers are doing, who can potentially play in their space, how they can make sure their company stays relevant and differentiated. That mindset most often shows up in repeat entrepreneurs, or executives who may have had past experiences where they paid the price for not watching the competition as closely as they should have.
Is the competition in the tech space getting more intense?
There's certainly a faster pace of innovation and change today. The speed with which startups can get going is faster than it was 10 or 15 years ago. But I'm not sure it's qualitatively different today than when I first got into this business.
In this space, there's always been competition coming up behind people. Maybe it happens a little more quickly, or it is a little more obvious today because the market is bigger and people can move faster. But that's been a challenge for startups and technology companies as long as I can remember. And that same pace of innovation also applies to the front-runners. Existing companies can use those same advantages to innovate as quickly as the startups today.
---