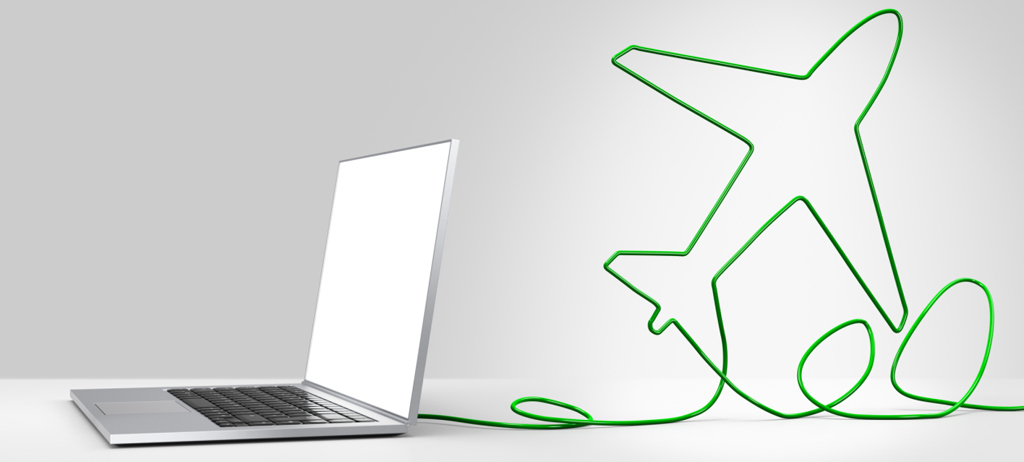 by Susan Caminiti
Go back just a few years and conventional wisdom would have had you believe that the travel agency business was in permanent decline, superseded by the Internet. However, Gordon Wilson, president and CEO of Travelport (NYSE: TVPT), knew this was not the case.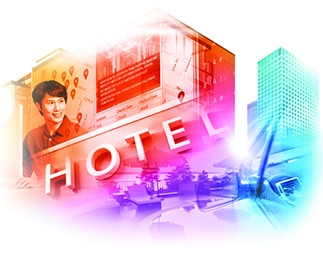 Headquartered in the United Kingdom and with operations in more than 170 countries, Travelport describes itself as a "travel commerce platform providing distribution, technology and payment solutions for the travel industry." Simply put, it is the back-end information engine that enables both online and brick-and-mortar travel agencies to offer consumers comprehensive choices when booking vacation or business travel. When you log on to a website or call your local travel agent to plan your next getaway, Travelport's sophisticated technology and algorithms are likely at work. Its platform enables agents to select from more than 400 airlines, 600,000 hotel properties and 35,000 car rental locations worldwide.
Wilson says that while consumers often book straightforward itineraries through travel websites, "when you get into complicated trips, international business travel, or a big-ticket item like a honeymoon, very little of that kind of travel is booked online."
Those specialty trips, he notes, are more often sought out through a traditional travel agent. And technology — the type that Travelport provides — has empowered brick-and-mortar agents by making it easier and faster to do the work of finding and booking flights and hotels. That leaves them more time, Wilson says, to offer what a website can't: guidance and recommendations for their customers.

In recent years, however, competition within the travel industry evolved in ways that affected how and why customers booked their trips. For example, a growing number of low-cost airlines emerged, which pressured traditional carriers into offering fliers "ancillary products" such as expedited boarding, upgraded seat assignments and luxury sleeper seats on transcontinental flights. In addition, Travelport identified a vast number of independent hotel chains doing business outside North America that weren't in their system.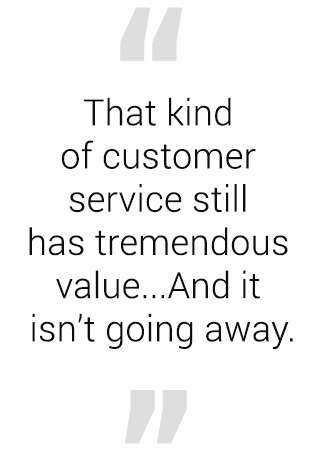 Wilson saw the opportunity in these developments, and in 2012 the company invested more than $475 million in technology to improve the way travel buyers and providers do business with each other online and offline. Today on Travelport's platform, travel agents can see everything an airline has to offer — core inventory as well as ancillary products — and plan an entire itinerary in a one-stop booking portal. Additionally, in order to capture more hotel rooms outside the U.S., Wilson says Travelport bought a meta-search firm. This enabled the company to build a robust B2B platform that lets 600,000 hotel properties around the world display their full range of rates and packages on its site.
The final element of Travelport's upgrade was to create a faster and more secure payment system. According to the company's research, travel agents are responsible for transferring about $780 billion a year to airlines, hotels and rental car companies on behalf of the consumers who book trips with them. They typically do this in the form of cash, wire transfers or the travel agents' own credit cards. Through eNett, Travelport's majority-owned subsidiary, travel agents can now use a one-time, single-use MasterCard (NYSE: MA) account to generate payments to the travel providers with whom they're working. "It cuts down on paperwork and protects the travel agents from any potential fraud," Wilson explains.
Looking ahead, Wilson says Travelport's biggest challenge is to keep firing on all cylinders. "There is absolutely clear demand for what we offer, and we're getting real traction out in the marketplace," he notes. "Our challenge now is to keep hiring the right people with the right skills for the right jobs. We've proven we can innovate. Now we have to just keep doing it."
In the meantime they've given traditional travel agents, once threatened by the digital age, a new outlet by providing the tools not only to keep pace but to be what they've always been: trusted authorities on the art of travel. "That kind of customer service still has tremendous value," Wilson says. "And it isn't going away."