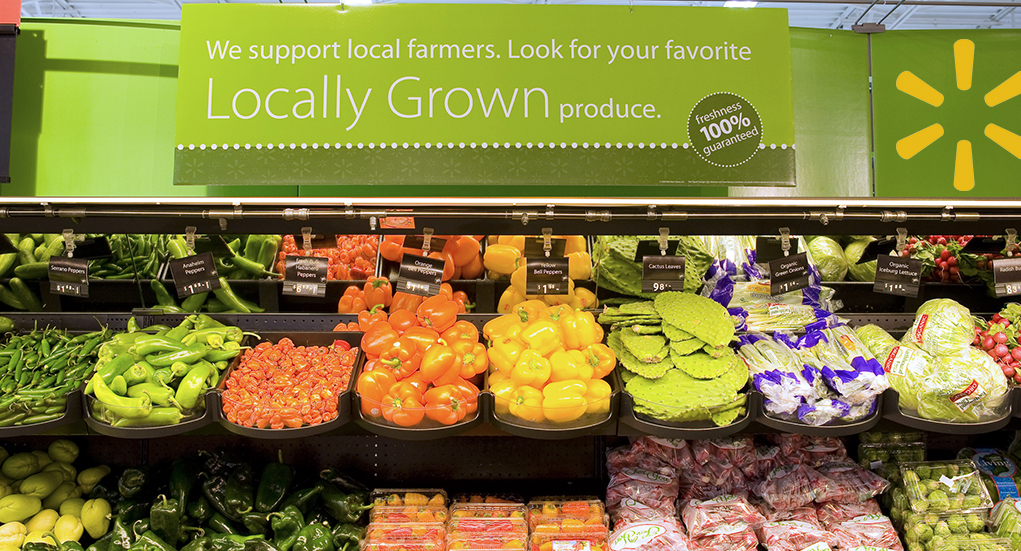 by John R. Quain
Wal-Mart Stores Inc. (NYSE: WMT) has received criticism over the years for its massive size. But with its scale comes considerable market power, and in recent years the company has begun to use that power to advance some noble goals.
A decade ago, Lee Scott, then CEO of the retail giant, responded to critics with a presentation that outlined new corporate goals that included supporting sustainable ecosystems and reducing greenhouse gas emissions. As he put it at the time: "As one of the largest companies in the world, with an expanding global presence, environmental problems are our problems."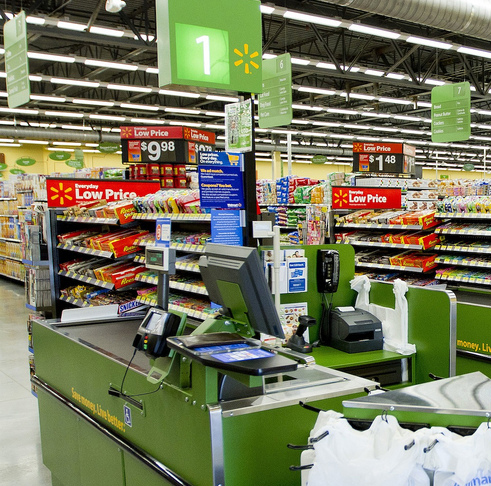 Scott retired from the company in 2009, but since his initial call to address environmental issues, the company has continued to expand its efforts, from promoting wildlife conservation to investing in renewable sources of energy and improving the sustainability of the products they sell. Back in 2005, for example, Walmart started its Acres for America program, which donates money to protect wildlife habitats. "We said, let's preserve at least one acre for every acre we develop," explains Kathleen McLaughlin, Walmart's senior vice president of sustainability. The original $35 million, 10-year target was to conserve 138,000 acres. "We ended up saving 850,000 acres," McLaughlin continues. "That's the size of Yosemite — and it's now just a tiny part of our sustainability efforts."
With more than 11,000 stores in 27 countries, Walmart casts a long shadow. But its size confers the ability to make outsize changes. Take the company's move to renewable sources of electricity: Walmart as a whole now gets just over 24 percent of its energy from renewables, eclipsing what many companies with similar initiatives have been able to do. How have they managed that? Let's say it helps to have a lot of roof space.
"According to the SEIA [Solar Energies Industry Association], we have the most installed solar capacity in the U.S.," says McLaughlin, who emphasizes that it's about more that just real estate. Incorporating hundreds of individual locations and projects into a single initiative requires high levels of organization and execution. Currently Walmart gleans 8 percent of its energy from its internal projects, with the other 16 percent purchased from renewable sources on the grid. McLaughlin acknowledges that "we've got a ways to go to get to 100%," but says the retailer anticipates generating 7 billion kilowatt-hours by 2020. Of course the other side of the energy coin is reducing consumption. "We're taking an aggressive approach to energy efficiency," McLaughlin says. "We're aiming for a 20 percent drop in consumption per square foot by 2020 compared with 2010."
One piece of advice that McLaughlin stresses as important for any business' sustainability efforts is to use the assets and infrastructure it already has. In Walmart's case, that means leveraging its 2.2 million employees, specifically encouraging them to reduce electricity consumption by changing their day-to-day habits. It also means working to reduce the fuel consumption of its fleet of approximately 6,000 trucks in the U.S. This year, the company hopes to reach another milestone by doubling the efficiency of its truck fleet compared with 10 years ago. Walmart reports that by improving logistics and vehicle tracking over the last seven years it has logged nearly 300 million fewer truck miles while managing to deliver more than 831 million more cases of goods to its stores.

McLaughlin agrees that many of the company's sustainability goals are ambitious, such as its zero-waste-to-landfill target. And she says the company recognizes the complexity of the problems it faces by taking on sustainability across so many different areas. To help suppliers, Walmart launched a Sustainability Index in 2009 to develop standards and help them meet goals like reducing greenhouse gas emissions. Still, sustainability cuts across multiple disciplines and industries. "There are different sustainability standards for nearly every kind of product, from palm oil to beef," explains McLaughlin, noting that Walmart works with a dizzying array of groups. "You've got this proliferation of different bodies because of the level of expertise needed in each case."
Nevertheless, she sees real progress in efforts having to do with commodities like seafood and row crops. The goal in such cases is to lower inputs—such as water for irrigation—while increasing a crop's yield. McLaughlin notes that such advances are necessary to prevent further deforestation while increasing the world's food supply, which she says needs to be raised by 70 percent by the year 2050.
So can Walmart, a worldwide retailer with net sales of $482.2 billion in fiscal year 2015, enforce its will for good and push other businesses to adopt sustainability programs? "Certainly, one of our assets is our supplier relationship," says McLaughlin. So if Walmart wants to see, say, smaller packaging made of more recycled materials, she says, the company can have an impact. That said, McLaughlin doesn't think Walmart has to strong-arm anyone to enact change. "It helps the manufacturer's bottom line, too," she points out. "So it's going to be a win for everybody.