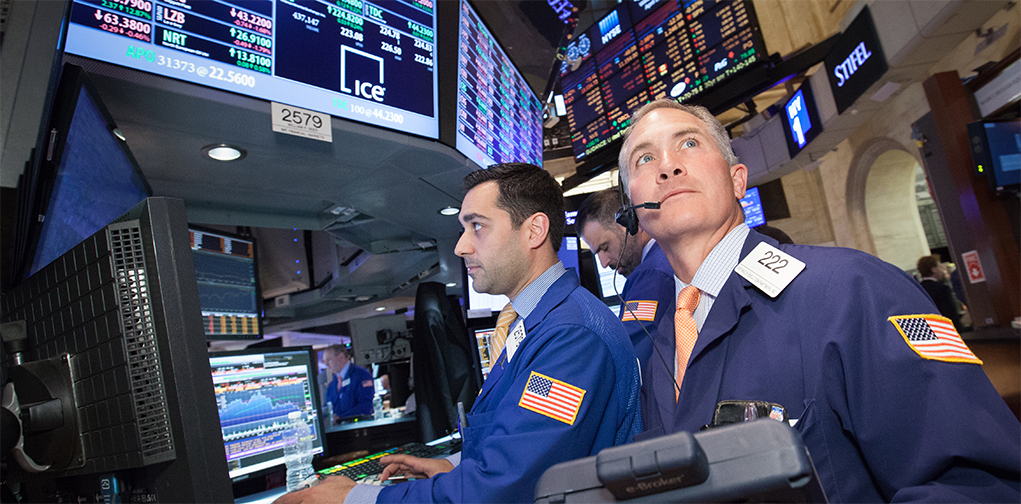 The New York Stock Exchange provides exceptional customer support to its listed community via a high-touch, three-part model. Each component of the service model is dedicated to making sure our listed companies enjoy full transparency into their stock activity, and that they have a dedicated point of contact as an inclusive facet of their listing.
Designated Market Maker (DMM)
Among all global trading venues, the New York Stock Exchange provides the only high-tech, high-touch market model with a Designated Market Maker ("DMM") at its core. The DMM is tasked with maintaining fair and orderly markets for their assigned securities. They operate both manually and electronically to facilitate price discovery during market openings, closings and during periods of substantial trading imbalances or instability.
As NYSE Group president Tom Farley said, "So much of the talk in the equities markets is about speed, but for us - particularly on an IPO day - it's really just about getting it right."
The statistics bear this point out with volatility 37% lower for NYSE IPOs during their first trading day. The trend continues beyond listing day, too, with the quote spread 3.2x tighter on the first day of trading and 2.6x tighter during first week.
Nothing can take the place of human judgment and accountability. The unique NYSE market model fuses advanced technology with the oversight of market professionals. At the open and close of every trading day, this human touch enforces order, lowers volatility, provides deeper liquidity and improves prices.
In times of market stress or breaking company news, the DMM is essential in making trading decisions. They actively apply their knowledge of market behaviors, macroeconomic news and industry trends. As an invaluable resource to the NYSE-listed Community, they provide regular and open communication, make capital commitments and ensure market integrity.
Market Access Center (MAC) Desk
The MAC Desk provides listed companies with individual stock and market wide trading insight and analysis on a consolidated basis throughout all markets. The desk is manned by a team of advisors with deep experience in equity and options markets. Equipped with the industry's most advanced trading tools, the team performs fundamental, technical analyses and interprets factors that influence trading, including broad market trends, options activity, and peer and industry movement.
Additionally, the desk issues alerts throughout the day, providing a fast and convenient way to monitor today's dynamic markets. NYSE MAC Alerts deliver personalized, real-time breaking news, trading information, and important updates - including analyst rating changes, earnings announcements, additions or deletions from major indices, and pre- and post-market trading activity - directly to listed company desktops and mobile devices.
Corporate Service Manager (CSM)
The CSM is the primary point of contact for our listed companies. They help clients understand the NYSE's unique trading model and market quality advantages. In conjunction with our MAC desk and DMMs, they also provide insights and intelligence around stock trading.
Additionally, CSMs facilitate connections between our listed community and identify opportunities for clients to engage in educational and peer-to-peer events. They recommend and help organize events at the NYSE such as Board meetings, investor and analyst summits, open/closing bells, and customer appreciation days. In totality, CSMs assist our clients in maximizing the value of our suite of issuer services, and ensure their experience with the New York Stock Exchange is one that cannot be matched elsewhere.