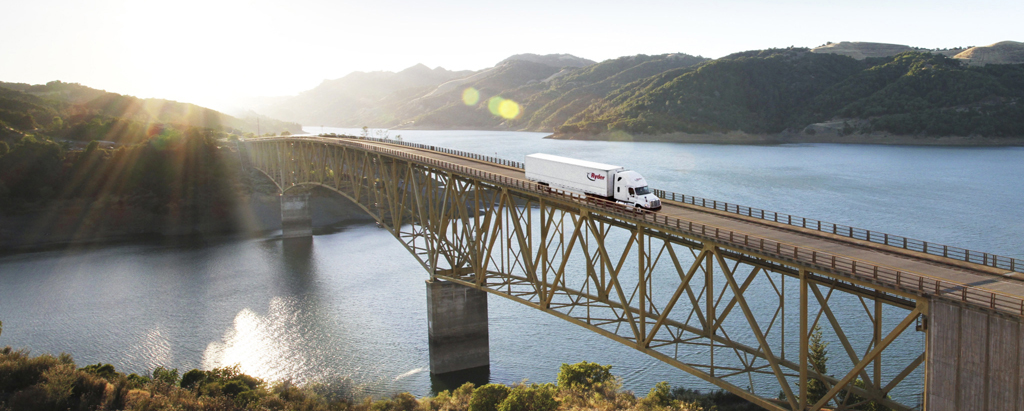 by Chris Warren
Technology has utterly transformed the way companies get goods from factories to store shelves, so the head of logistics for Ryder System Inc. (NYSE: R) could easily be forgiven for his boundless enthusiasm when talking about it. But spend a few minutes talking to Steve Sensing, Ryder's president of global supply chain solutions, and it becomes immediately apparent he's concerned about a more traditional part of the business: people and partnerships.
"Collaboration and innovation is where we have been successful with customers," says Sensing, who has been with Ryder for more than two decades, most recently heading up operations for the company's technology and healthcare supply chain customers. For Sensing, success in the supply chain universe isn't just about having enough trucks; it's about building deep expertise in his customers' businesses. In Ryder's case, that means the tricky specifics of the retail, high-tech, healthcare and automotive industries. "We have over 30 years of experience and deep connections in these industries," he continues. "That allows us to examine the ways their businesses are changing and propose solutions that drive value."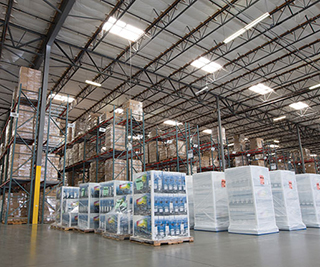 The complex world of what is called "reverse logistics" illustrates Ryder's approach to a tee. Reverse logistics comes into play when a customer returns a product, meaning it has to go back to the company for evaluation, refurbishment or restocking. "Years ago, it was considered a necessary and expensive evil," says Sensing. Today though, Sensing says Ryder has found ways to turn reverse logistics into a tool for improving their customers' operations, their reputations and even their revenue.
For instance, products are often returned even though there is nothing wrong with them. Ryder addressed this by co-locating its reverse logistics facilities with customer warehouses. This removes steps from the "no fault found" process, significantly improving processing speed, efficiency and cash flow. "Years ago, when products came in that way, they could sit for weeks," he says. "Now, within hours we can put that product back into good stock, where it can be resold."
In cases of faulty stock, Ryder works with its supply chain customers to determine whether returned product can be sold through nontraditional channels. Although its customers ultimately manage reselling, Ryder helps the process behind the scenes. First, when a product is returned, it goes to a Ryder facility, where workers determine whether it should be scrapped, recycled, repaired or sold through a secondary channel. If the customer goes with a "B-stock" sale, Ryder handles getting the returned product to the secondary seller.
As you'd imagine, these sorts of decisions require close collaboration between Ryder and its customers. As Sensing points out, the choice to pursue an alternative sales channel isn't always straightforward. "The last thing our customers want to do is provide a product to someone and then see it for sale on the Internet at a 90 percent discount," he says.
Ryder also reduces the need for reverse logistics by stopping returns before they happen, using a strategy called "postponement." Postponement allows customers to be more nimble in responding to actual rather than forecasted demand. A company might produce product components overseas, then ship them to be held at Ryder facilities in the U.S. or Mexico. When the company receives actual orders, Ryder configures and packages the components into finished products, and sends them to retailers. Ryder applies this process to everything from electric razors and baby care products to food and beverages.

"Years ago, our customers were producing in Asia, but by the time the products came to the U.S. 90 days later, the retailers might not want them in the same configuration," he says. "Now when we receive an order we can configure a product, ship it out and have it on the shelves a couple days later. It lowers cost from a manufacturing standpoint and reduces the amount of reverse product in the channel."
In the scheme of things, reverse logistics is a relatively small component of customer supply chain operations, which can also benefit from other Ryder offerings such as fleet management services that rent, lease and maintain vehicles, or dedicated transportation services that provide drivers and management personnel. Still, Sensing believes it symbolizes the partnership role that Ryder so often plays for its customers. "We want to be known as the best at execution," he says. "Our customers don't have to worry about their supply chain. They trust Ryder."