by John R. Quain
"How'm I doin'?" was the famous slogan of former New York City Mayor Ed Koch. And it's a critical question, for politicians and businesses alike. But in a cyberspace world where digital customers come and go without a word, it's become increasingly tricky to answer.
New Relic Inc. (NYSE: NEWR) started up in 2008 to help companies determine how they are performing in the digital realm. Using software that assesses customer engagement online — something it calls "application performance management" — New Relic's platform measures how customers are interacting with an application, whether on a company's Web site, through a remote cloud-based service or via a mobile phone. But while most analytic solutions look backward — telling you how you did yesterday, last week or last month — New Relic tells companies what's happening right now, in real time. It's "How'm I doin'?" for the digital age.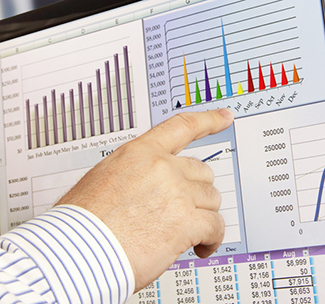 "We're the system of record for user interactions," explains Patrick Lightbody, the company's vice president of product management, who points to New Relic's pioneer heritage. "We provide a view into user engagement that wasn't really available before."
New Relic started out focusing on helping developers gauge how their Web sites and services were performing. And the company's tools are still used to develop and improve products, from determining why a site is slow to finding JavaScript errors or pinpointing which browsers are the most troublesome. Today, the company monitors 4 million applications and as many as 690 billion data points every day. And it offers a complete set of tools that work with virtually every popular platform, from Amazon Web Services and Microsoft Azure to Android and iOS.
New Relic goes far beyond simply measuring page-load times and click-throughs. The company's software tools, which currently have over 250,000 users ranging from young lions such as Airbnb to mature businesses such as Condé Nast, collect detailed metrics then perform in-depth analyses on the results, translating them into actionable business intelligence. New Relic Insights, a software analytics product introduced last year, goes beyond performance data to also answer business questions.
"You can ask a question like 'How many people watched the video in the last hour, were returning visitors, and had three items in their shopping cart?' " says Lightbody. Being able to answer such questions takes it beyond the realm of a mere development tool and gives companies detailed insight into how to improve their businesses.
"Every company has turned into a software company," says Lightbody, and that fact means cloud services and data-center-based apps are an essential part of daily business. Successful managers need to know what features clients are using and which ones they're ignoring. And companies need to know what parts of an app lead to desired customer behaviors like influencing the choice to purchase a premium product, and which ones lead to negative customer behaviors like never opening an app again.
New Relic believes that it has an advantage in conducting this kind of deep analysis because its software agents are embedded in its clients' software. That gives it more ready access to information than programs that reside outside apps or services. For example, one client doing cohort analysis (which reveals patterns in certain types of customer behavior) realized that visitors to its site could quickly evaluate the company's services but they rarely followed through with a purchase. The data mined by New Relic revealed that the problem was not the company's services but rather the fact that customers were rushing through the evaluation, thus not completely understanding what the company had to offer. Based on this analysis, the client introduced elements such as interstitials to enhance the evaluation process.
So what are these metrics telling companies about the present and the future of their businesses? "Mobile is obviously transformative," says Lightbody, whose company's software now monitors more than 1 billion installed mobile apps. "Next year, more than 50 percent of all consumer interactions will be on mobile devices." People are watching, reading and ordering everything from dinner to new cars on their smartphones. And New Relic plans to keep tabs on it all so that companies know "How'm I doin'?" — without even having to ask.
---