VC Spotlight: e.ventures' Mathias Schilling

Over 18 years e.ventures co-founder Mathias Schilling has seen his company expand to five locations managing five localized funds. We talk to the worldly VC about the joys and pitfalls of international investing.
You have offices in Germany, Russia, Asia, Brazil and the U.S. What is the thinking behind your global strategy?

Mathias Schilling: Our international structure greatly enhances our ability to detect trends. We can see when different business models pop up in different geographies. And when we are evaluating investment opportunities and working with companies we can bring a broader perspective. In addition, we have built a network of resources on the fund side that helps our companies operate globally. The idea is to give our portfolio companies in each region the resources to seamlessly expand to international markets.
There are so many startups out there. How do you cover the terrain?

MS: After being in the business for almost 20 years, we have a vast network that gives insights and referrals. But over the last 10 years we've developed proprietary technology that allows us to detect patterns and reveal segments of real sustainable growth. Our analytics system lets us focus our time on the companies that have the highest likelihood of being breakout successes.
Can you talk about any trends you are seeing in venture capital?

MS: Right now we see a lot of new money coming into venture activities, especially in the later stages. A lot of mutual funds and hedge funds are looking for returns that they haven't historically. In effect these are private IPOs that extend the lifecycle of a company until they make their exit and it's reflected in the high late-stage valuations we're seeing. There are now well over 100 private venture-backed startups worth over $1B. Personally I don't like this trend. Sometimes valuations are merely a function of the amount invested, and when valuations are this high it trickles down to the early stage investors as well. It's a challenge that we have to deal with.

Where do see the most interesting opportunities internationally?

MS: From our perspective Europe is a very appealing market. Culturally, Europe has always had an issue with dealing with failure. VCs like failure, because we learn the most from it, but there is still stigma around failure in Europe. But today we're seeing more Europeans understanding the benefits of failure. We are also seeing interesting technology and unique ideas and scale coming from Europe.

Brazil is a massive market, it's the U.S. of Latin America, and it's a young market. Macro-economically there are a lot of challenges but on a micro level it's very interesting. It's very active in social and mobile, too, with great engagement.
What's the next big thing in the tech sector that has you excited?

MS: We are very active in commerce and spend a great deal of time exploring new models there. Some investors are cautious, but we love online marketplaces, especially ones with a component of proprietary supply. We've also been active in food delivery which is just an enormous market. We have seen a couple of companies in the space that are making big waves through innovative thinking around food production. Instant delivery as a category is also promising. Today consumers expect high quality service at the push of a button. That applies to many, many different sectors.
---
Related Content
VC Spotlight: Shasta Ventures
As managing director of Shasta Ventures, an early-stage VC firm, Rob Coneybeer likes companies that arrive first, a preference that dovetails with his former life as an aerospace engineer and car engine tester. We talked to him about the high-speed world of venture capitalists.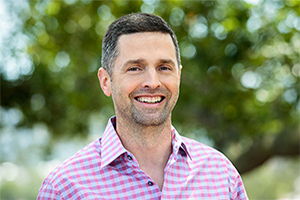 VC Spotlight: General Catalyst
Hemant Taneja, managing director at General Catalyst Partners, talks to the New York Stock Exchange about venture capital trends, evolving economic models and his observations on the future business landscape.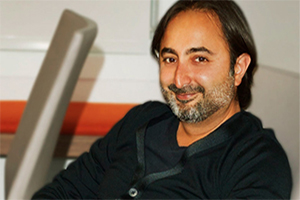 VC Spotlight: Idea Bulb
Since 2009, Idea Bulb has made a name for itself as an early stage investor in a wide range of tech start-ups. We spoke with Ricky Wong about Idea Bulb's evolution and his view of the current venture landscape.