by Scott Alexander
On September 28, 2015, the Gartner Symposium/ITxpo conference kicked off in Cape Town, before moving on to Orlando, São Paulo, Australia's Gold Coast, Tokyo, Goa, and Barcelona. The symposium is the flagship event for Gartner (NYSE: IT), spanning the globe and bringing together heavyweight speakers — Ginni Rometty of IBM (NYSE: IBM) and Jeff Immelt of GE (NYSE: GE) both spoke at the Orlando gathering — with Gartner's own analysts to provide insight on a wide range of technology topics for tens of thousands of IT professionals. Ahead of the conference we spoke with Senior VP Peter Sondergaard, Gartner's head of Global Research, about the most pressing issues facing today's technology companies. Which are now, as he points out, all companies.
NYSE: What are the important themes you want attendees to take away from this year's conference?
Peter Sondergaard: The first is that today's businesses need to have a bimodal technology strategy to effectively support both their traditional business and their digital business. Another important factor is the emergence of the algorithm economy, which is necessitating a greater investment in software and security talent. In addition, companies will need to pay more attention to how they are managing innovation both internally and with their vendors. In some cases they may even take on roles we normally associate with venture capitalists.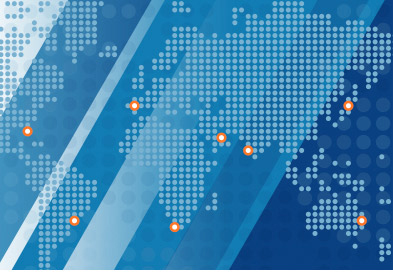 What does a bimodal technology strategy entail?
Increasingly, businesses are having to maintain their traditional product and service revenue stream as they develop a digital revenue stream. Typically, leaders in the organization are asked to place their primary focus on their traditional product set, but this can be dangerous. Their challenge is to get their organization to think in truly bimodal terms and not get sucked into only looking at the budget and the result requirements for the next quarter. Williams-Sonoma (NYSE: WSM) has done this incredibly well. They have done an elegant job of growing digital revenue, while maintaining their analog retail spend, and that's allowed them to increase overall revenue for the business.
Most companies already have a technology infrastructure for their traditional business. Can't they build their digital offering on top of that?
Most established companies do have an existing technology platform that underpins their traditional business model. But it's important that they think about building a separate technology platform for their digital business. The design point of their digital platform is going to be completely different from that of their traditional business. If they build on top of their traditional technology platform, they will find themselves executing too slowly and opening themselves up to competition.
Can you give an example of that?
If you are a large traditional taxi company, the technology platform that underpins your business is your dispatch system. At the moment, most traditional taxi companies are feeling tremendously threatened by Uber, so they're trying to grow a digital response on top of their existing dispatch system. But when Uber was created, they did not start with a dispatch system. They started by defining the customer problem as "I'm a customer at a particular location. I need a car fast, but that car is in a different location." Then they designed a technology platform that links the car and the customer up very efficiently. Ultimately Uber arrived at a product that mimics what a dispatch system does, but through an entirely different set of processes. Too often legacy companies start out saying "we have a dispatch system — now let's figure out how we get it to work."
How is that playing out in other industries?
Blockchain technology [the distributed ledger system pioneered by Bitcoin and other virtual currencies] is challenging the banking industry in a similar way right now. If the banks really have to design around a distributed ledger structure, they will have to design everything from scratch. Ultimately, a bimodal business strategy leads to a single company having two technology platforms, each of which needs to be approached differently. Most companies are not doing this right now, and it makes them slow and very exposed to competition, not just from within their industry but also from adjacent industries.
Are there legacy companies that are doing this well?
Jeff Immelt with GE is a great example of someone doing this at scale. He realized that if GE continued to have each of their P&Ls evolve their own digital strategies, the process would be too slow. So they put Bill Ruh in charge of a separate Business Center of Excellence in San Ramon, Calif., and elevated it to its own P&L, called GE Digital. That division is on par with the airline engine division and the transportation division, only its job is to develop digital approaches for the rest of the company. The starting point for a digital is always going to be different. You have to look at it separately and figure out what the algorithms are that can help you provide maximum value for customers.

Is big data an important aspect of digital success?
The data is required, but data in and of itself is dumb and undifferentiated. It doesn't do anything without the algorithm to process it. Algorithms are the secret sauce that determines what your products and services do, and the value proposition to your customers. They turn your data into something that is actually valuable.
Are there any negative repercussions of this reliance on algorithms?
Negative outcomes are possible, and they underscore the need for regulators to deepen their understanding of algorithms and software. One recent example is the incident with Volkswagen, where it has been reported in the press that there was an algorithm in some cars that circumvented some of the EPA's emissions requirements. That will probably be a costly mistake for them, and I think we'll see automotive regulators placing more focus on algorithms as a result. That focus already shifted in the financial services industry. A few years ago the regulators became very interested in algorithmic trading and the software behind it so they could be sure the markets remained fair and stable. And this is just the beginning. Regulators in all industries will need to start getting more involved in these kinds of things. Today, many of them have very little experience from a software perspective.
How can companies make sure their algorithms are behaving the way they want?
Companies need to start inventorying their algorithms and assigning ownership within the business. Companies also need to identify which algorithms they should own and which might be more beneficial if they were made public. In today's world, it's possible for your algorithm to be adopted by a large number of people and have that propel you to being the dominant player in an ecosystem.
What does this mean for third-party vendors?
As these new approaches to innovation emerge, companies will take a different approach to which vendors they rely on. This is really going to fragment the technology industry and put enormous strain on the large established vendors. We'll also see some of the large end users starting to act more like venture capitalists, making strategic investments in small technology startups in order to remain agile in their digital business. As this happens we will see a massive technology acceleration.
How much awareness of this shift has percolated up to the C-Suite?
We have seen a significant acceleration in the awareness at CEO level with regard to this change. I regularly speak with large banks, insurance companies and so forth, and just over the last 12 months, the sophistication of what they are asking about has accelerated massively. Every company is becoming a technology company. And those that manage it well have tremendous opportunities. Sometimes, companies that develop innovative platforms can even jump industries and become technology providers themselves, white-labeling or selling their technology to others. For a retailer, the margin of a technology business is often more attractive than that of their traditional business.
As large companies take on this technology development role, what happens to traditional venture capitalists?
Traditional VCs won't go away, but I think we will see more broad-based competition in this space. VCs have better deal-level expertise than most large companies, but they often don't have the insight and industry expertise that, say, an insurance company has around the market for insurance. It's going to be interesting to watch.