by Scott Alexander
EndoChoice (NYSE: GI) founders Mark Gilreath and Will Parks first worked together in 1992, when both men took jobs with Pentax Medical. A division of the renowned Japanese camera company, Pentax Medical makes the tiny cameras used in endoscopes, the probes doctors use for colonoscopies and other gastrointestinal (GI) procedures. In 1993 Gilreath and Parks attended a GI industry trade show, and both were struck by the same realization. "There were all these 10-foot tabletop booths filled with all these different widgets," Gilreath says. "We talked about how many little products were in the marketplace without one dominant leader." Over the next 15 years, Gilreath moved to a variety of roles in the GI industry while Parks spent most of that time at Pentax, but the two kept in touch. "We kept having these conversations about how our industry was fragmented. When you see that much fragmentation, it means there's an opportunity to serve the customer better. In 2007 we decided to do something about it."
The "something" they decided to do was EndoChoice, which debuted on the New York Stock Exchange on Friday, June 5, 2015. The company serves GI caregivers across the spectrum of the industry and its first item of business was to simplify sourcing. "There was a real opportunity to create a one-stop shop," Gilreath says. "Everyone has a widget, but no one should have to deal with 25 different vendors." EndoChoice offered a single point of contact that could meet almost all of a GI endoscopy facility's needs.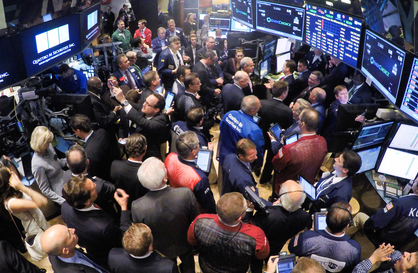 The company's second pillar was pathology services. Gilreath says that general-purpose pathology labs are often not a great fit for the specific needs of GI doctors. "Many pathology companies don't distinguish themselves very well," he says. By doubling down on GI pathology, EndoChoice bet that it could capture a sizable market while providing doctors with superior service. "What we heard from doctors was they wanted one trusted partner." So EndoChoice put specialists at their disposal. "We have a national reference lab in Atlanta with six physicians on staff diagnosing cancer every day," he says.
Both the products and pathology sides of EndoChoice were well designed to provide recurring revenue for the company. But that didn't mean getting off the ground was a breeze. To start with, the company's life began in early 2008, during one of the harshest financial climates in history.
"We got off to a tough start," Gilreath recalls. "We had quit our jobs to start this company out of my basement, and a few months later Bear Stearns disappears. Then Lehman Brothers is gone. We were trying to raise money to build this company while the whole world was turning upside down; 2008 was scary for us."
"We had raised angel funding to quit our jobs, but now we needed institutional funding. We needed to raise $3 million in 2008 to realize the vision of the company. If we didn't get it, we were going to be out of business." Gilreath was up front with his employees, almost all of whom had recently quit stable jobs. "I remember telling my team, 'If you want to go try to get your old job back, I understand,'" he says.
It's a testament to the mission of the company and its corporate culture, even in its infancy, that Gilreath didn't lose any employees. Indeed, there's a palpable sense among EndoChoice employees that they are doing important, life-saving work. "I told our attorney, 'You know there may not be a job here for you next week,'" Gilreath recalls. "He said, 'I don't care, I'm all in.'"

Ultimately, the money came through. "We found investors that believed in the vision and believed in the team," Gilreath explains. But the company still needed time to truly come into its own. "We finished 2009 with $3 million in revenue," he says, noting that all of the investors that supported them back then are still with the company. "We finished 2014 with $61 million in revenue. You really appreciate those guys that supported you back when you were down between $1 [million] and $3 million."
But that doesn't mean EndoChoice has been resting on its laurels. In 2013 the company launched a third pillar, GI endoscopy scopes, and it might be the most notable development of all. Had they wanted to, EndoChoice could have easily started distributing their own branded endoscopes sourced from China since they already had the customers and knew the business. But Gilreath was unwilling to open up a new front of his business just because he could. "We'd seen commoditized 'scope companies in Asia, but we didn't think they were interesting enough to bring to market," he says.
Then he met the folks from Peer Medical. After Pentax, Gilreath had run the U.S. side of an Israeli company called Given Imaging (now part of Medtronic (NYSE: MDT)) that made a breakthrough product called the PillCam. An imaging system the size of a pill, designed to be swallowed by patients, PillCam was able to take pictures of parts of the GI tract that scopes couldn't reach. Israeli startup Peer Medical had pioneered a new concept in endoscopy and was looking for someone to bring it to market. Someone in the Israeli medical community pointed Peer toward Gilreath as a bold thinker.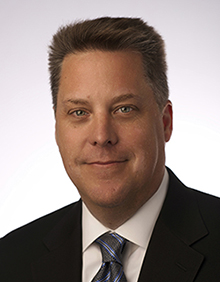 What Peer Medical showed him represented a revolution in endoscopy and had the potential to dramatically improve colon cancer diagnoses, which in turn would save countless lives.
Conventional endoscopes are essentially a camera at the end of a flexible tube inserted either down the throat or through the colon. But that camera's view spans only 140 to 170 degrees. And in the twisty-turny landscape of the human digestive system, it's easy to miss something. Peer Medical's answer? Put multiple cameras on the scope. A simple idea, yet somehow it had never been done before.
The result is the Fuse system, a multi-camera endoscope that lets doctors get up to a 330-degree view of the GI tract. And as one would expect, there is a direct correlation between seeing more and finding more. According to a study published in Lancet Oncology, doctors using Fuse estimate that they find 69 percent more pre-cancerous polyps than they would have without it. In the medical world, where improvements are so often incremental, this represents a big step forward.
Gilreath compares the moment he heard about Fuse to one of Malcolm Gladwell's "blink" moments in which all of a person's expertise comes to bear in an instant. "After 20 years' experience in this field, when I saw the technology it was instantly clear that there was a real need for this in the marketplace," he says. In early 2013, EndoChoice acquired Peer Medical, along with RMS Endoskopie-Technik, a German endoscope manufacturer.
The first iteration of Fuse was released later in 2013 to a limited number of doctors. The results have been astounding. "It was very well received by the community," Gilreath says. "We get reports on a weekly basis from doctors saying, 'We just saved this patient's life, and we never would have seen it with traditional technology.' It's a great feeling."
In the first quarter of 2015, the company released an improved version of Fuse that they believe will be even more successful, and plans to push this model out worldwide.
All of which goes a long way toward explaining the uncanny sense of purpose shared by members of the EndoChoice team, despite the fact that they are spread across the globe. "You can go to our offices in Israel or Germany or the U.S. and it's the same," Gilreath says. "Everyone is highly engaged and inspired by the common cause we share. And they're all referring their family members and friends to doctors using Fuse when they need colonoscopies."