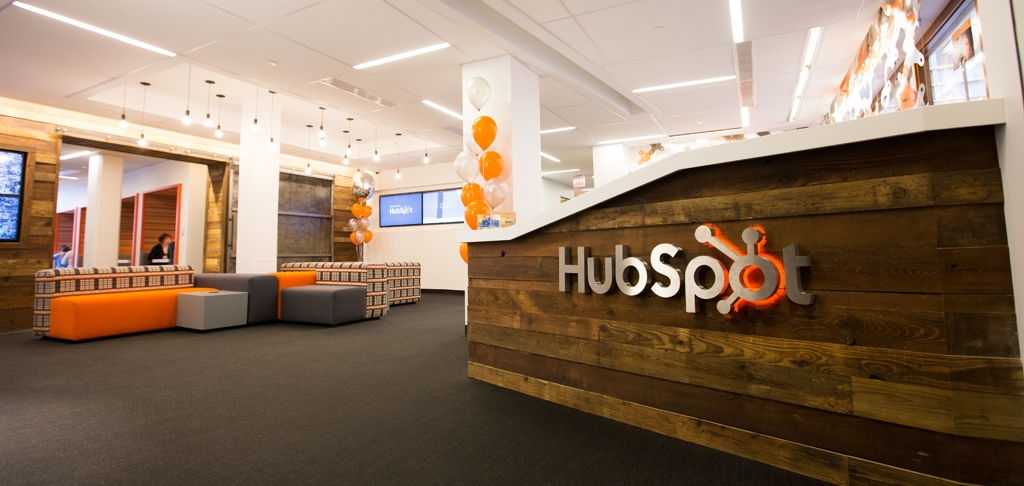 By John R. Quain
Today, thanks to the Internet, before a customer ever contacts a salesperson, there's a good chance they have already researched the company, along with its products and reputation, then checked the information against several independent sites.
Awareness of this flipped power dynamic (and what it means for marketing) is what drove fellow MIT Sloan graduates Brian Halligan and Dharmesh Shah to found HubSpot Inc. (NYSE: HUBS) in 2006. HubSpot saw an opportunity to develop software tools that could help midsize companies sell themselves by giving things away. In the process, they launched the business movement known as "inbound marketing." The Cambridge, Mass., company's digital offerings now run the gamut from helping companies create personalized web experiences to monitoring social media to running critical site analytics that tell companies what works and what doesn't.

Essentially it comes down to behaving like the Grateful Dead, says CEO Halligan, who views the legendary group as a pioneering example of inbound marketing. "Every other band at the time was focused on keeping people at concerts from recording any of their music," explains Halligan. "The Grateful Dead turned that model on its head, not only allowing it but facilitating it. It created a cult following for their concerts and for the live recordings from each show." And, he says, even businesses that don't inspire Deadhead-like fans can still take advantage of this approach.
"It's tempting to think that only 'cool' businesses can succeed with inbound, but we have companies worldwide, in every vertical, succeeding with this approach." says Halligan. One of his favorite "unexpected" examples is William Vanderbloemen, a former pastor who recognized that parishes were having trouble finding the right leaders. In addition to his core services as a pastor search firm, Vanderbloemen began publishing a rich array of actionable tips for church leadership for free on his website. That content helped him build trust in the community and has since propelled Vanderbloemen Search Group to become one of the world's most successful executive search firms focused on churches and ministries.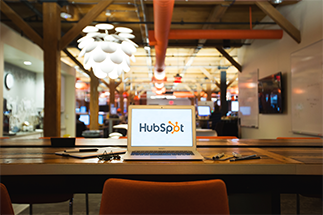 Halligan says the key to inbound success is understanding specific types of customers. "The best way to help your prospects find you is to understand what they are searching for." he explains. The way to do that, he says, is to develop detailed 'personas' of the kind of people your company is trying to sell to, then identify the top 10 questions those people might ask in their everyday lives. Answering those questions, whether in the form of blog posts, podcasts or videos, will make your website a magnet for those customers.
Halligan shies away from content that exists explicitly to sell a product. It has to be able to stand on its own. He says the key question to ask about anything a company creates is "would you share it with a friend if you saw it on someone else's blog?" That approach requires an open-mindedness about what customers want, even if it's controversial or offers information competitors do not. Companies also need a strong stomach for failure. "For every viral video we created at HubSpot," he says, "there were several others that didn't catch on."
Halligan points out that the Internet has created an entirely new, empowered consumer, and that there's no fooling them. "Everything is being Yelpified" he says, referring to the way crowd-sourced information has become critical for business and demands a certain base level of transparency. "I understand that many companies resist change, but it's adapt or become extinct." he adds. And this approach confers benefits beyond customer acquisition. Halligan believes a focus on transparency ultimately leads to better internal decision-making and creates companies that are more appealing places for people to build their careers.
How far can you get by offering something for nothing? HubSpot itself appears to be an experiment in the extremes to which their approach can be taken. A visit to its site shows a company seemingly more interested in educating customers than selling to them, with most of the real estate given over to free trials, and ways to see and interact with the company's products. Their HubSpot Academy includes video tutorials and other free tools to get newbie inbound marketers up to speed.
As Halligan puts it, "We live in a seller-beware world where the buyer has all the power." Companies are free to adapt or free to wither. HubSpot has focused on the former and the company now reports 11,500 organizations around the world using their software. In October, just eight years after its founding, it joined NYSE with a $125 million IPO. Not bad for a business that gives its content away.