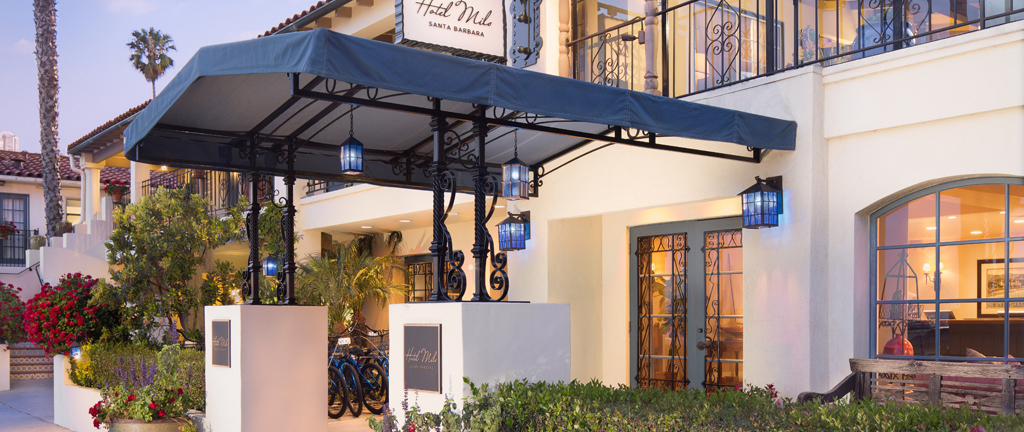 by Scott Alexander
In 1964, 19-year-old Hasu Shah arrived in the U.S. with some borrowed money in his pocket and a desire to study chemical engineering. Fifty years later, he is chairman of the billion-dollar real estate and hospitality firm he founded, Hersha Hospitality Trust (NYSE: HT). His sons - Jay (CEO) and Neil (COO) - run the day-to-day now, but Shah has far from retired, remaining active on the board as well as in his humanitarian missions to India, Africa and elsewhere.
We recently sat down with Hasu Shah to discuss the American dream, his circuitous path to success, the current climate for entrepreneurship and the importance of giving back.
NYSE: You started out as a chemical engineer. What initially brought you to the U.S.?
Hasu Shah: There were only five colleges in India that offered chemical engineering. I was just a B student, but they were looking for A-pluses. So I had to go overseas to get my degree. I told my father, "If you take care of two semesters, I will pay the rest back from my summer jobs." He borrowed the money and sent me to the U.S.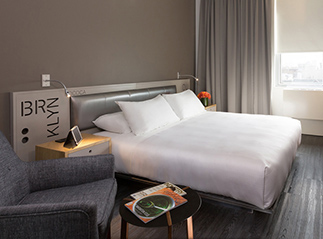 NYSE: How did it go?
HS: It was very hard in the beginning. I had no family or friends in the U.S. I was in college while working part time, in new surroundings, with English as a second language. But through hard work, I was able to obtain my chemical engineering degree.
NYSE: What was your plan at that point?
HS: My goal was to work in this country for about 10 years, then go back to India and start a pharmaceutical company. But in 1967 the job market for chemical engineers was not very strong. I tried to get a job at DuPont, but couldn't. I ended up taking a position with the New Jersey state police as a chemist in charge of their narcotics lab. Within six months, though, I knew I did not want to work as a chemist. I started looking for a job and ended up being hired by the commonwealth of Pennsylvania as an environmental engineer and moving to Harrisburg.

I was only making $8,100 per year, so there was not much money left to save. But I started investing in real estate, buying single homes that were foreclosed. After 10 years, when I was ready to move back to India, I had gathered about six homes. I sold everything and got $52,000. That was my net asset when I returned to India.
NYSE: What was that transition like?
HS: Within six months I knew I could not settle in India. I had been in America for almost 13 years and I had gotten used to the American style of business. In India there was a lot of red tape, a lot of bureaucracy. There were problems with the factory I was supposed to buy. The sellers seemed spooked by my American degree. And my son's asthma worsened as soon as we moved to Mumbai. He was in the hospital for a month. One day I called up my old job in the States and they said I was welcome to come back. So we moved again.
NYSE: Was that disappointing?
HS:I'm so glad that happened. When I came back from India the second time I felt that America was my home. It's a country where if a person is willing to work hard and dedicate themselves to a business, they can create their own opportunities. You can show your work ethic and you don't have to lie. I have reported every single penny I've earned, right from the beginning. In eastern countries, much of the business is under the table because the taxes are so high. If you show too much income, it just goes to the government. In the U.S. I reported every penny, but there are so many possible tax shelters it just encouraged me to buy more properties.

NYSE: What do you think made you so business-focused?
HS: I grew up around my father's business. He was a wholesale merchant, selling materials for making saris. My father also owned 22 apartments in Mumbai. When I was 14, he made me his rent collector. Collecting rent in India is not so easy. You have to go three times in the first 10 days just to get 50% of the rent. Another five days later you might get the other 50%. Still, at the age of 14, I was learning the ins and outs of different financial instruments.
NYSE: What did you do with your nest egg when you got back?
HS: I bought an 11-room motel. I hired a manager to run it and his wife to clean the rooms. Later, thanks to the increased cash flow, I was able to buy another motel within five miles, with 27 rooms.
NYSE: And you were still working as a chemical engineer at this point?
HS: Yes. My full-time job was in environmental science. The motels were still a side business for me. Eventually I sold them all and bought a 125-room hotel in Harrisburg. My wife was the general manger as well as the director of sales and she doubled the hotel's revenue in the first 15 months, from $450,000 to $900,000. That was a lot of profit for us. The larger hotel needed a liquor license and my lawyer said I had to think about the company name. I named it Hersha, after my wife. And finally, after 18 years as a chemical engineer, I decided it was time to quit my job and dive into the business full time.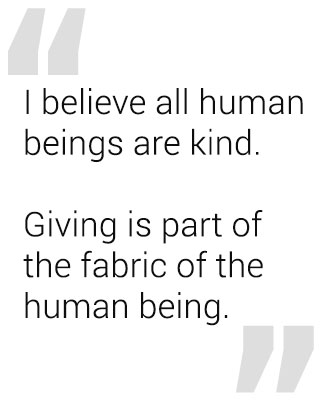 NYSE: That must have been quite a switch.
HS: Actually, my wife had set up the hotel so well that when I quit my job I really didn't have anything to do. So six months later I bought another hotel, a Best Western. Within a year we bought a third hotel. I just kept growing the portfolio.
NYSE: Today Hersha is a $1.6 billion company. How did you handle that kind of growth?
HS: I was never afraid to take on partners. Partnership is like a successful marriage, it takes hard work, a strong bond and unique level of commitment. And everyone benefits as the company grows. I always boast about my partners because we have no fighting among us — 25 years and no lawsuits. We all work toward the same goal: to improve the business.
NYSE: Did you hire from the hospitality industry?
HS: Actually, almost all of my partners are former engineers, like me. None of them knew the business before they got involved. But I had certain criteria. They had to be making a certain amount of money in their current job, be managing at least 15 people and be able to invest a minimum of $100,000 in the business. Working with engineers is wonderful because they are very logical in their thinking. They would rather use logic to solve problems than complex financial strategies.
NYSE: How do you think things have changed for entrepreneurs since you came to the U.S.?
HS:Today is much better for entrepreneurs and new businesses, partly because technology is more advanced. Incubators help too. People can sometimes get free office space for their new business, and that wasn't an option 20 or 30 years ago. Coming to America in the early '60s and starting all over with only two years of English was challenging from day one. But this is a great country, and if you work hard you will see the results.
NYSE: What is your current passion?
HS: Lately my wife and I are very focused on our philanthropy. The Hersha and Hasu Shah Foundation has a goal of giving eyesight to a million blind people. For the past three years we've taken two trips per year, one to India and one to Africa. We bring a group of 15 to 20 doctors from the Harrisburg area. They do 250 to 275 different surgeries in a week. We also bring an ob-gyn, a plastic surgeon and more. They are all mainstream doctors who donate their time and expertise.
NYSE: How did you get so involved in humanitarian efforts?
HS: I believe all human beings are kind. Giving is part of the fabric of the human being. You feel much better while doing something solely for others. When humans feel they are doing something for a third party, it gives them the happiness and strength to do more for their own business and community.