1. Our market model results in lower stock price volatility.
40%




Less Volatile


on listing day

34%




Less Volatile


during lock up expirations

35%




Less volatile


at the Open

39%




Less Volatile


at the Close
By combining designated market maker oversight with leading technology, there's also significant opportunity to get the best price when buybacks and secondaries are conducted.
2. The world's leading innovators are here.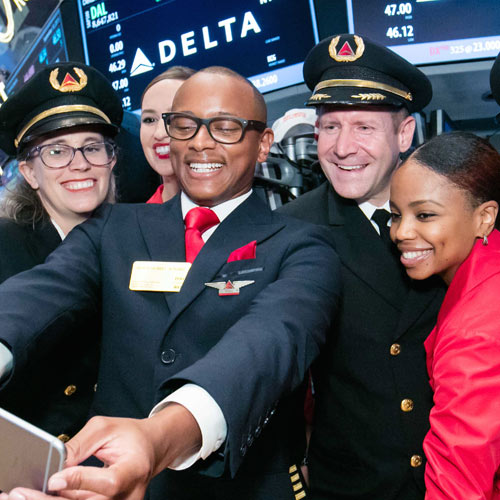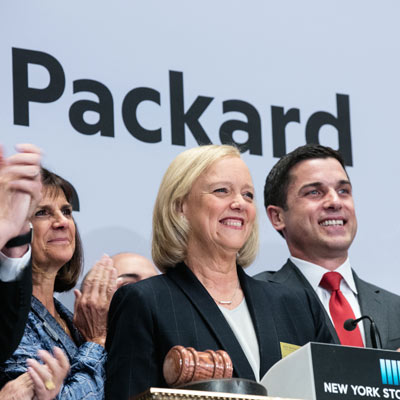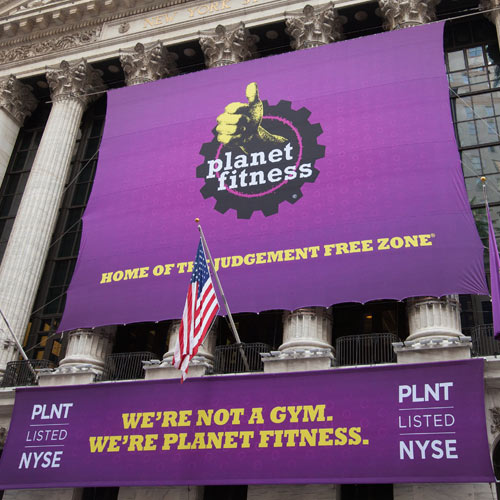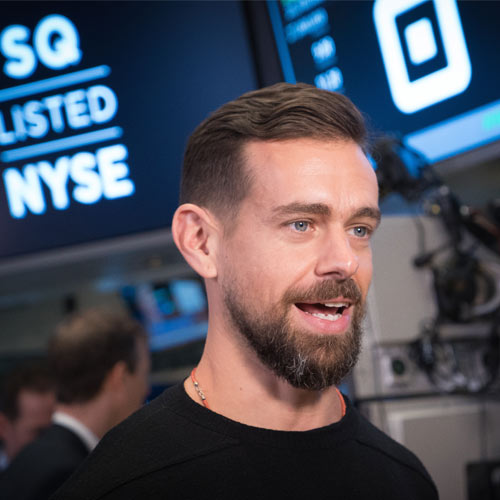 For centuries, we've brought together some of the world's greatest businesses and innovative minds to exchange ideas and opportunity. Our network of listed companies includes 87% of the DJIA, 77% of the S&P 500 and 80% of Fortune 100 companies.
3. Our network spans all industries and sectors.
For more than 220 years, we've been the place where world leaders come to raise capital to innovate, invest in growth and shape the future. This unparalleled network has included the boldest leaders across all verticals – from technology and healthcare to energy and industrials.
We listed 19 out of the 20 largest IPOs by market cap over the last three years, and 8 of the 10 top tech IPOs in 2015.
4. Public companies reach a worldwide audience through our platform.
Whether it's outside our historic New York headquarters, which is one of the most photographed buildings in the world, on the trading floor where 30 media outlets broadcast, or through our Twitter account with over 1.3 million followers, we help you connect to a worldwide audience. We work with our listed companies to strategically combine our owned, earned and paid marketing resources to attract institutional investors and future customers.
Marketing and PR Visibility Resources
The NYSE Bell
Ring the NYSE bell on the day of your IPO and when your company celebrates significant milestones.
The Iconic Façade
Use our in-house photographer to capture your company in front of the iconic NYSE façade.
30 Media Outlets with Access to the Floor
Share your story with the highly engaged audience right on the NYSE trading floor.
NYSE Twitter
Tell our 1.3 million followers about your latest achievements and upcoming projects.
Digital Ads
Put your company's face in front of the masses with ads in the airport, on CNN, etc.
Times Square & Silicon Valley Simulcasts
Stream your IPO day and bell ringing into one of the most highly trafficked areas in the world.
Employee Engagement
Keep your employees engaged with live, streaming simulcasts of your IPO day.
Custom Content
Capture your IPO day and bell ringing through a custom video.
Celebratory Events
We host celebratory events on your IPO day or for significant milestones.
5. We offer holistic support for companies at all stages of development.
Finance & Investor Relations
Governance & Compliance
Marketing & Public Relations

New Demands When You Go Public

Build and engage a new community of investors and analysts
Work closely with marketing on announcements / campaigns that impact share price
Address investor, board and senior management questions with complete information

Increased regulation and reporting requirements
Internal training to comply with new regulatory structure
Board education, networking and information

Reach your customers and investors
Benefit from earned, owned and paid assets

NYSE Solutions

Daily market commentary and bell-to-bell coverage
Best in class service
Industry advocacy
Ipreo Investor Relations services
Analyst days and investor events at NYSE
NYSE Connect data platform

Compliance training (digital)
Board education (events & content)
Board events at NYSE
Corporate governance workshops and roundtables

Strategic combination of earned, owned and paid media to reach your target audience
NYSE Bell® ringings
30 media outlets broadcasting live on the NYSE floor
Newswire Services
Simulcasts on Time Square
NYSE Twitter: 1.3 million followers; promoted social opportunities
Digital ads
6. Listed companies get the best-in-class insights into the markets and their shares.
Every day, the NYSE Market Access Center® (MAC Desk) provides listed companies with individual stock trading insights and analyses, as well as a consolidated view of stock trading straight from the NYSE floor. The MAC Desk is staffed with experienced market professionals who have access to the industry's most advanced trading tools so they can provided listed companies with fundamental, technical analyses, and interpret factors that influence markets, including sector trends, options activity, and peer and industry reviews. Plus, our NYSE Connect platform offers comprehensive insight into your stock on demand.
8. We continuously invest in expanding our offerings to listed companies.
Whether it's bringing the latest technology to our trading floor, renovating our event facilities to host today's leading companies, or building new platforms for investor relations teams from the ground up, we're always looking to serve our listed companies where and when they need us.
9. We advocate for public companies when it comes to market structure.
We believe in a fair, transparent marketplace that emphasizes capital formation and investor protection. To ensure those end goals, we work to encourage positive change in market structure to reduce complexity in the U.S. equity markets, strengthen confidence in markets, and encourage market participation. We're committed to market education through periodic summary and position papers on specific topics impacting investors, issuers and equity market intermediaries, such as proxy governance, corporate and investor disclosure and equity market structure.
10. We lead in customer satisfaction and strive to extend that lead.
With a 75% ranking net promote score for B2B companies globally, we lead the industry in positive customer feedback and loyalty. And it shows:
99% of our companies stay with us year after year
97% of our companies choose us when they list spins and carves
Since 2000, we've welcomed nearly 5x as many transfer companies to our market versus the next largest U.S. exchange