Cybersecurity Defense Goes Global
OpenWorld also featured industry leaders weighing in on many of the key cybersecurity issues facing companies and governments around the world.
On one panel, Oracle's chief corporate architect and former directors of the U.S. Central Intelligence Agency and the British Secret Intelligence Service discussed how to protect markets and nations from malicious hackers. They explained the new digital walls being built to stem the flow of information and protect access to markets. Also on the panel, former Secretary of the Department of Homeland Security Jeh Johnson said that he has seen security threats worsen in the years after Sept. 11, 2001, and noted that hacktivists are more skilled at breaching sensitive systems than ever before. Sir John Scarlett, former chief, British Secret Intelligence Service, added, "At the end of the day, you aren't able to protect everything."
In this environment, public-private partnerships are essential to the Department of Homeland Security because, as Johnson explained, "Cybersecurity threats will continue to get worse before they get better."
To address some of these concerns, Oracle mentioned that in 2019, it would offer the Oracle Autonomous Transaction Processing Database on dedicated infrastructure, which will enable companies to deploy essentially a dedicated private cloud-like environment on Oracle Cloud. "You can isolate yourself and have your entire perimeter sealed off by our cloud control computers," Ellison said.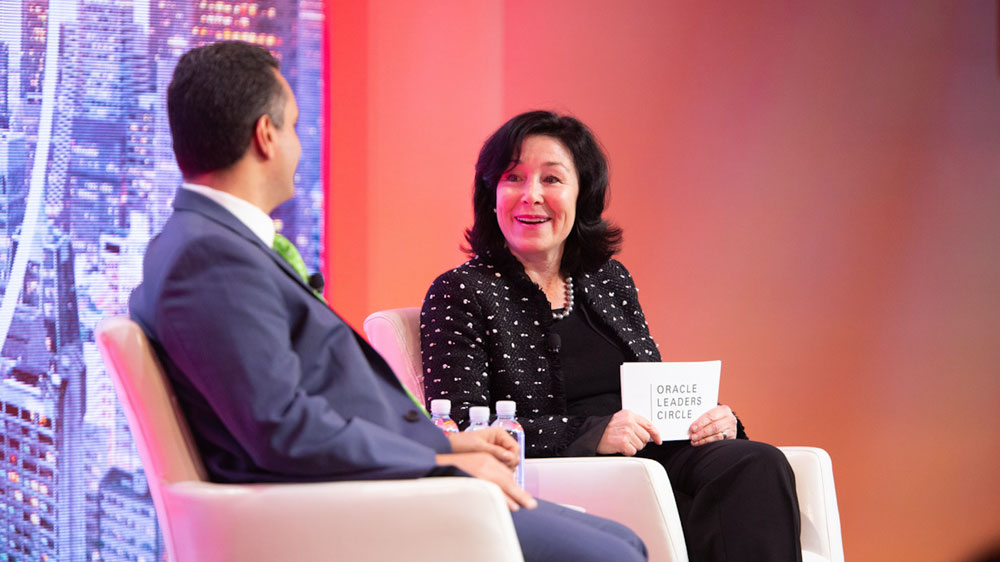 The Next Industrial Revolution
One OpenWorld watchword was "Industry 4.0," or "Manufacturing 4.0," which is the concept of connecting nearly every aspect of a company's research and development, supply chain and end product. This new cloud-enabled phase of interconnected production promises a way to ramp up the maturity curve faster by applying new data to a manufacturer's predictions, features and products.
With the rise of rapid prototyping and mass customization, Infosys (NYSE: INFY) Associate Vice President Raghu Boddupally noted that product personalization is now possible at a price that can be competitive with mass-produced goods. According to Boddupally, the technology is available and ready, and the implications of the emergence of Industry 4.0 appear across industries, pointing to increased efficiency, whether that means less down time in oil drilling, or less energy wasted due to the wider adoption of smart home devices.
Those changes are just the tip of the iceberg, everyone agreed. And as the pace of production increases, so will computing capability. As Accenture's Burden put it, "The pace of technology change will never again be as slow as it is right now."