How to Win at the "Experience Business"
Amid rapid global expansion, InterContinental Hotels Group is focused on creating the hotel of the future.
Most Americans know Holiday Inn, but they may not be familiar with its parent company, InterContinental Hotels Group (NYSE: IHG), which has more than 5,500 hotels worldwide, with 1,800 more in the works. The New York Stock Exchange recently sat down with Elie Maalouf, Chief Executive officer, Americas at IHG, to discuss the company's global growth, what people are really looking for in a hotel, and why inclusion is especially important for global hospitality and travel brands.
IHG has been rapidly adding luxury and midscale properties in Asia and the Americas. Why are these markets important?
The North American market is the biggest in the world by far and will remain so for a long time. So being strong in North America matters. We're also very strong in Europe. Then you have Asia: rapidly growing, high potential. We have a very strong presence starting in the biggest market in Asia, which is China, with more than 380 hotels and a similar number under development. So those three markets are very important for us.
What's your take on the health of the travel industry now?
It's been a very good year. The hotel industry is fundamentally driven by GDP growth, nationally and around the world, which continues at a very good clip. There's low unemployment, corporations are hiring, wages are rising. That's driving people to travel for business and for leisure. That's a good thing for the hotel business.
Are you working on any unique properties?
We opened the InterContinental Shanghai Wonderland a couple of weeks ago, and it's a phenomenal story of a quarry that was converted into a hotel. This hotel is basically built into the side of an almost vertical hillside overlooking a lake. Some of the hotel is actually underwater. So there's entertainment, there's business; it's an engineering design and technology feat, but it's also an environmental feat of converting a quarry into an attractive public space.
The InterContinental Hotels Group brand portfolio includes Regent Hotels & Resorts, InterContinental Hotels & Resorts, Kimpton Hotels & Restaurants, Hotel Indigo, Even Hotels, Hualuxe Hotels and Resorts, Crowne Plaza Hotels & Resorts, Voco, Holiday Inn, Holiday Inn Express, Holiday Inn Club Vacations, Holiday Inn Resort, avid hotels, Staybridge Suites and Candlewood Suites.
IHG is expanding its portfolio throughout the luxury, upscale and mainstream segments.
The travel and hospitality industry had a strong year, and IHG anticipates a brisk 2019, fueled by GDP growth and low unemployment.
Customers in the high end of the market are looking for amenities like the kind of restaurant and bar that's so hip that locals frequent it.
The mainstream customer wants hotels to do less, but better. They'll opt for a smaller room as long as it's well-designed and functional.
Customers want the option of interacting with hotel staff virtually (via an app or online) and in person. It's important to give them both options.
Diversity and inclusion are essential to successful operations in the travel and hospitality space.
Inclusion, diversity and respect for all colleagues is not a political issue. It's a fundamental belief and value of our company. We are, by definition, a diverse population of colleagues, guests and owners of different nationalities and cultures from our inception.
What amenities are people looking for now?
At the premium end, the relevance of having a great restaurant and bar continues to be true: People want well thought-out and crafted restaurant and bar menus, bespoke delivery, local relevance, along with a buzz and excitement. It's about getting the combination right, so that not only the people in hotels stay and experience it but also people outside the hotel want to be a part of it.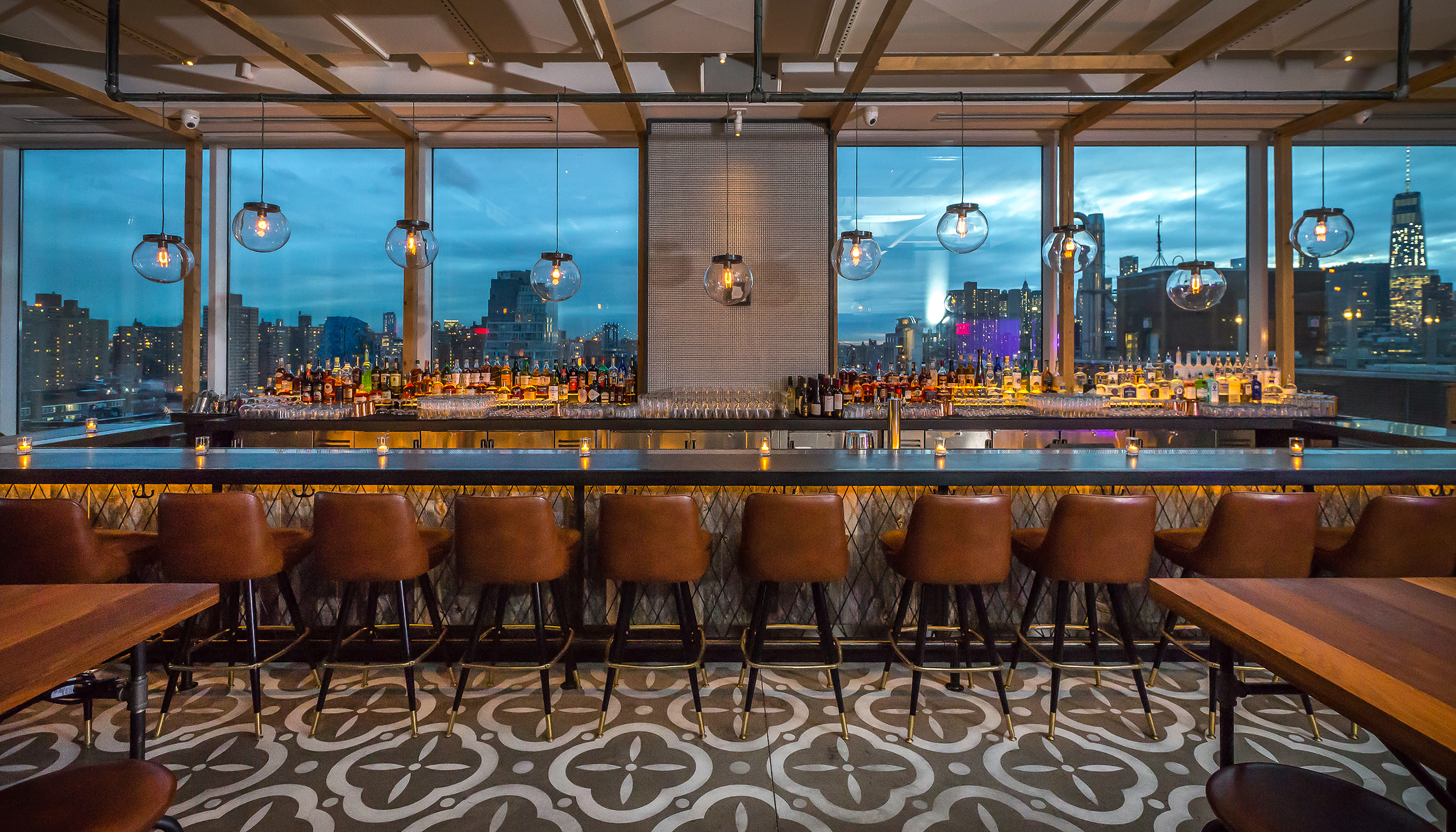 For example, Spire 73 on the rooftop of the InterContinental Los Angeles Downtown is a restaurant atop the tallest building west of the Mississippi River. There's the Kimpton Hotel Van Zandt in Austin, Texas, which has a rooftop bar and grill, Geraldine's, where local musicians play every night. It really brings in the true Austin music scene.
That said, in the mainstream of our business, it's really about doing the basics exceptionally well. So when we designed avid hotels for customers in the midscale segment, they told us what they really wanted was a few things, but done very well. A smaller room, which is today about a third smaller than Holiday Inn Express, with a great bed, brilliant bathroom, an excellent fitness room, a breakfast with a few select products to go, but great products and things that were fresh. And they would actually pay not just the same but more than they were paying in other places.
How has the company's technology evolved in response to customer expectations?
What our customers have told us is they want the choice to do both. They want the choice to interact personally with people when they need to, and the choice to interact through technology when they want to, not just one or the other. And so we've made sure to develop those digital options, without cutting back on the personal touch.
What has been the impact of Airbnb and its imitators on the hospitality industry?
Home sharing has been around for a very long time. But it offers a fundamentally different stay than branded hospitality. Those who are seeking home-sharing experiences are not seeking the consistency, the quality, the services, and ultimately, the trust that branded hotels bring, that IHG brands bring.
We have not seen a reduction in demand. And while the growth of home-sharing services has continued to accelerate, we see them as fundamentally different businesses.
In today's climate, many travel brands have found that it's impossible to avoid politics. How is the company addressing inclusion and diversity?
Inclusion, diversity and respect for all colleagues is not a political issue. It's a fundamental belief and value of our company. We're a global company. We are, by definition, a diverse population of colleagues, guests and owners of different nationalities and cultures from our inception.
We start from a mindset of being multicultural. It allows us to relate very closely to developers and operators of any culture. That, in turn, allows us to welcome and deliver true hospitality to guests from every nation. That's really at the root of a successful hospitality company like IHG. For us, it's never been a political topic.